Happy Monday everyone! Can you believe that a quarter of 2015 is already over? Time flies when you are having fun!
For today's Inspiring Mondays post, I will be discussing one of my favorite Yoga asanas series: the Surya Namaskar (sun salutation).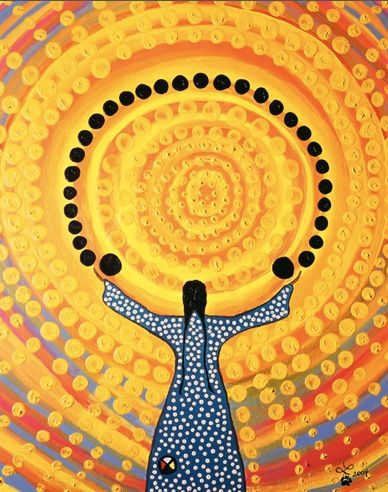 The Surya Namaskar is a series of 12 Yoga postures performed in a flowing sequence, where the movements are synchronized with your breathing. Considered a complete exercise in itself, a daily practice of the Surya Namaskar helps improve overall physical and mental health. It is an excellent warm-up and is often used as the opening sequence for most Yoga sessions.
When done right, a regular practice of the Surya Namaskar results in the following benefits:
Improves blood circulation in the entire body
Is good for your muscles and joints
Helps with weight loss and toning all over
Improves digestive health and prevents constipation
Helps improve concentration
Calms the mind and treats insomnia
Reduces stress and anxiety
Is great for the skin, and gives it a healthy glow!
You can do the entire series as a form of physical exercise, or combine it with the right breathing techniques and chants to have a wholesome spiritual experience.
To include this in your daily Yoga practice, start with 2 rounds and gradually increase to 10 depending on your stamina and comfort level with the postures. I currently do 20 rounds everyday. I also took up a challenge in 2013 to do 108 Surya Namaskars in one go, and was able to achieve this with thorough preparation and practice. Since then, I have been doing 100 Surya Namaskars every Saturday in my 8 am morning class! Here is a helpful link which might help you plan the right schedule for doing 108 Surya Namaskars.
The 3 charts below offer detailed instructions on the steps, breathing techniques and chants associated with the Surya Namaskar.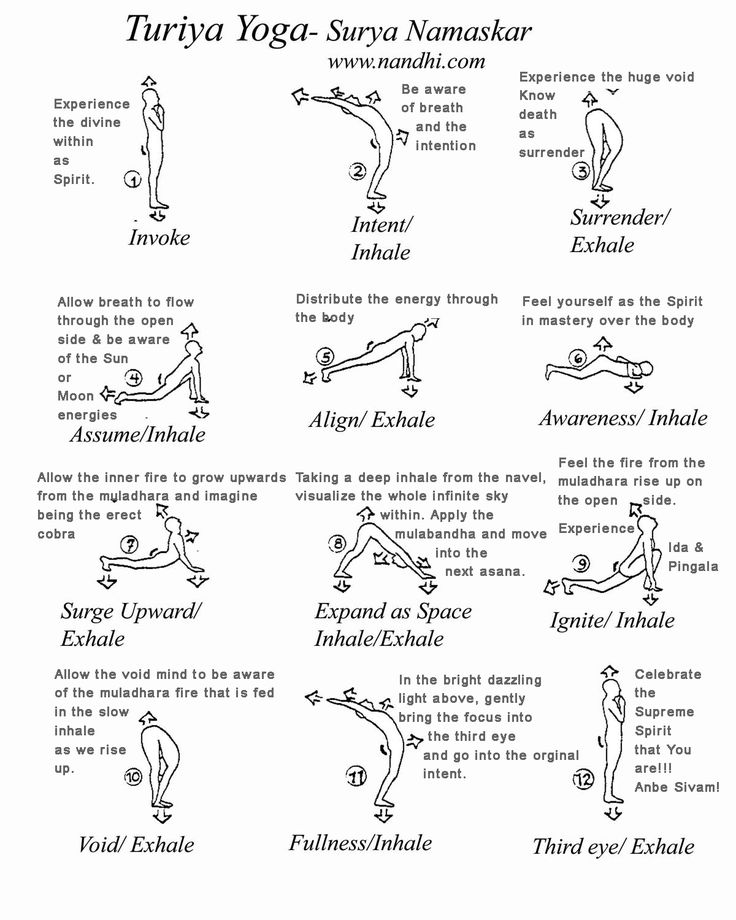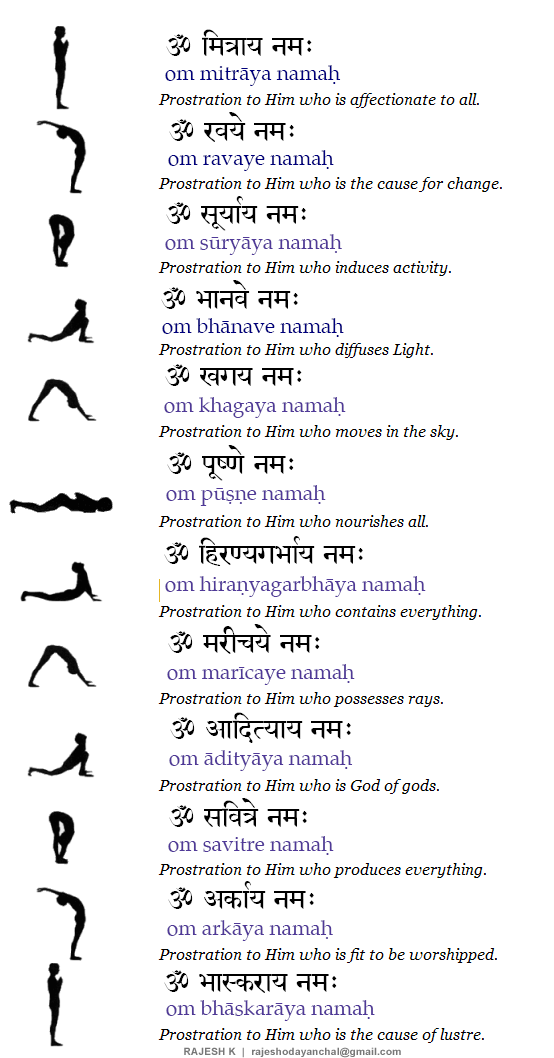 If you are a beginner or trying this for the first time, please practice with a Yoga trainer to prevent injury! Don't forget to tell me about your experience in the comments below!
(Image Credits: Cover Image, Image 1, Image 2, Image 3)