Coffee is to fall what lemonade is to summer! And if that coffee is coming from Starbucks, I might just end up having more than one cup! I am a huge Starbucks fan girl, so I was super excited to discover this website – Starbucks Secret Menu online. This website features a collection of Starbucks recipes concocted by fans and coffee connoisseurs from around the world. This is not an official menu, but the recipes are so well thought through, that you might just mistake it for the real stuff!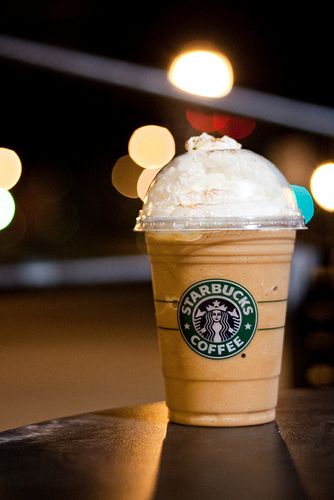 The recipe which caught my eye recently is the Starbucks Fall Mashup Frappuccino. A fantastic combination of pumpkin, toffee and mocha flavors, this frappuccino is the best way to welcome fall flavors into your kitchen. It is also super easy to whip up, as is evident from the recipe below.
Take one Vanilla Bean Frappuccino,
Add pumpkin spice sauce (1 pump tall and grande, 2 pumps venti),
Add toffee nut syrup (½ pump tall, 1 grande, 1.5 venti),
Top with whip, caramel drizzle, mocha syrup and sea salt.
So what are you waiting for? Try this amazing fall coffee concoction today!
Note: This recipe was submitted by Barista Nicole F. to Starbucks Secret Menu and I have reproduced it as is for my readers. All credits and original rights of the recipe reside with it's owner and the website. The featured image is for representation purposes only. 
(Image Credits: Flickr)