I have mentioned a couple of times how much I love fall and winter. I am also equally fond of spring! However, I don't like the hot season much. But the one thing I do love about summer is the beach. If you have been reading my blog for a while you will know that I had a fabulous beach vacation at Virginia Beach in May this year. It was the perfect weekend getaway with my wonderful sister, brother in law and amazing niece. My super smart niece has her own blog and she even wrote a post about our trip here!
I know I have promised you all pictures and stories from my crazy summer trip, and I apologize for the delay on that front. You would procrastinate too, if  you had to sort 800 pictures and cover stories from visits spanning four cities! So I think the best way to share my travel tales is through posts off and on, and for today's Travel Tuesday post I am sharing one of my favorite memories from the Virginia Beach vacation.
Food and travel go hand in hand and a heavy breakfast is a must before you start your long, lazy day at the beach! And this is where Pocahontas Pancakes comes in. Situated on Atlantic Avenue in Virginia Beach, this legendary pancake and waffle shop originally opened in 1974. Run by a Greek family, it is one of the most famous breakfast places at the beach, and was voted the "Best Pancake House in Virginia Beach in 2002" by "The Food Network". We visited them on a weekday, and the restaurant was packed, with a waiting time of more than 30 minutes!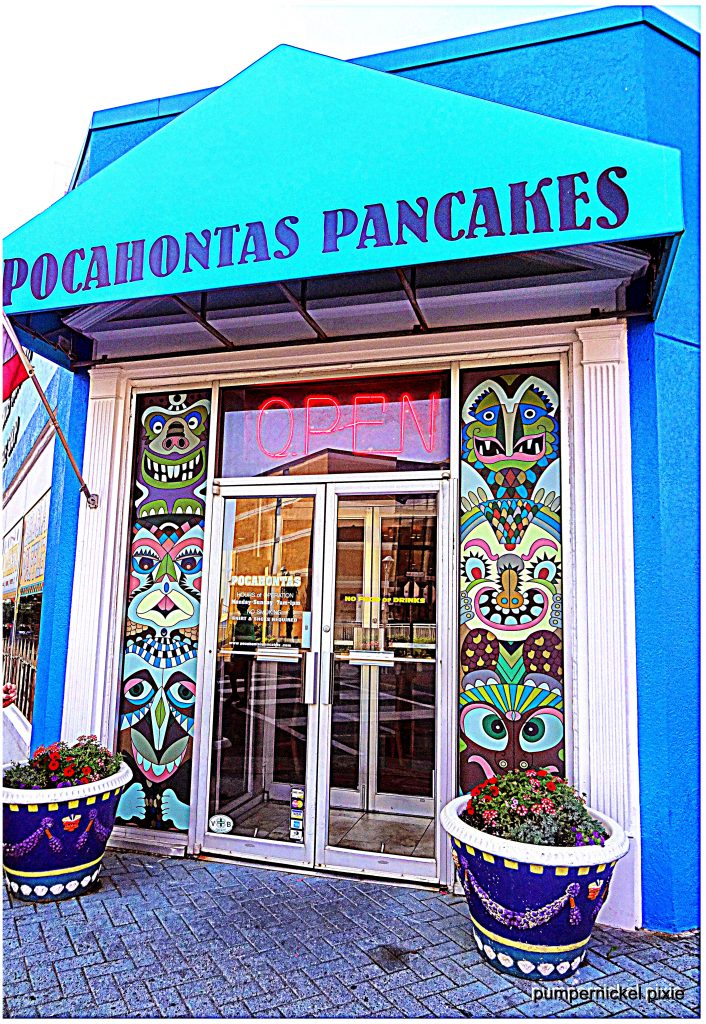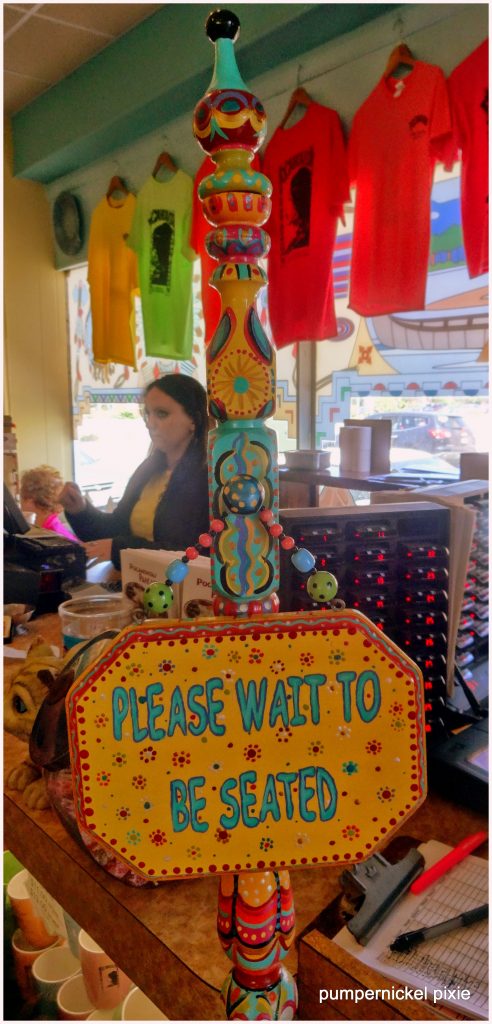 The restaurant has an authentic American Indian feel with tastefully done decor and a friendly, family atmosphere. The servers are warm and offer helpful suggestions so you can pick well from a gigantic menu.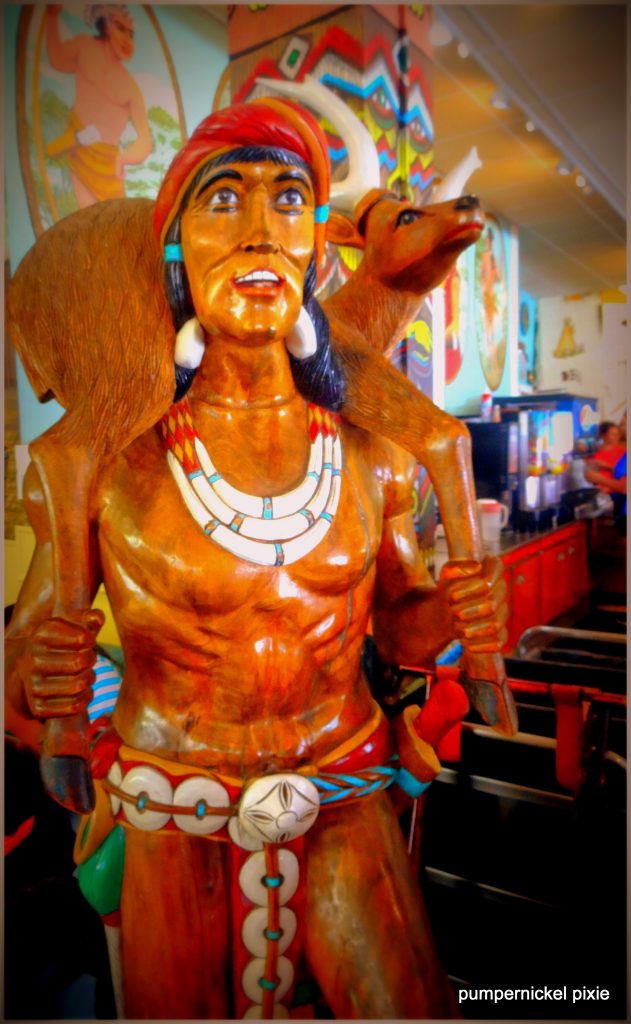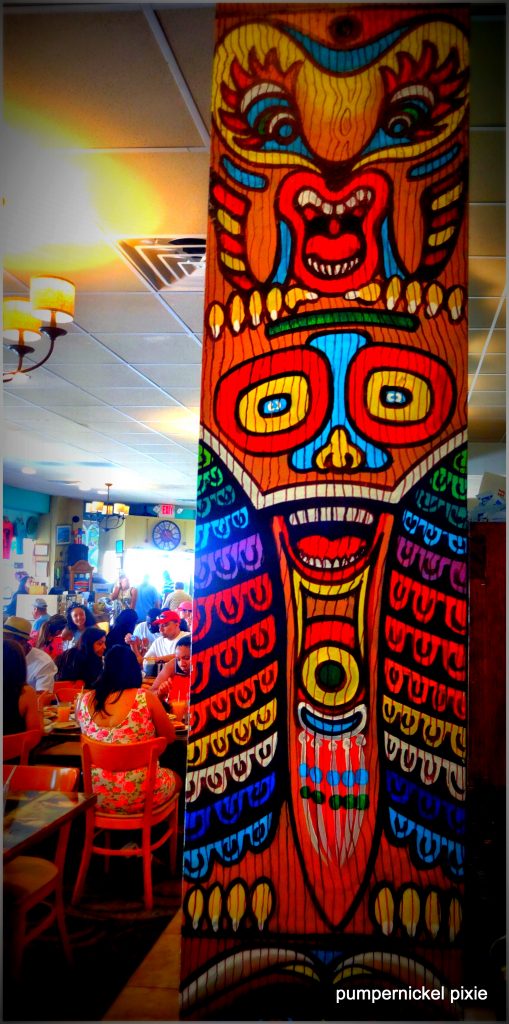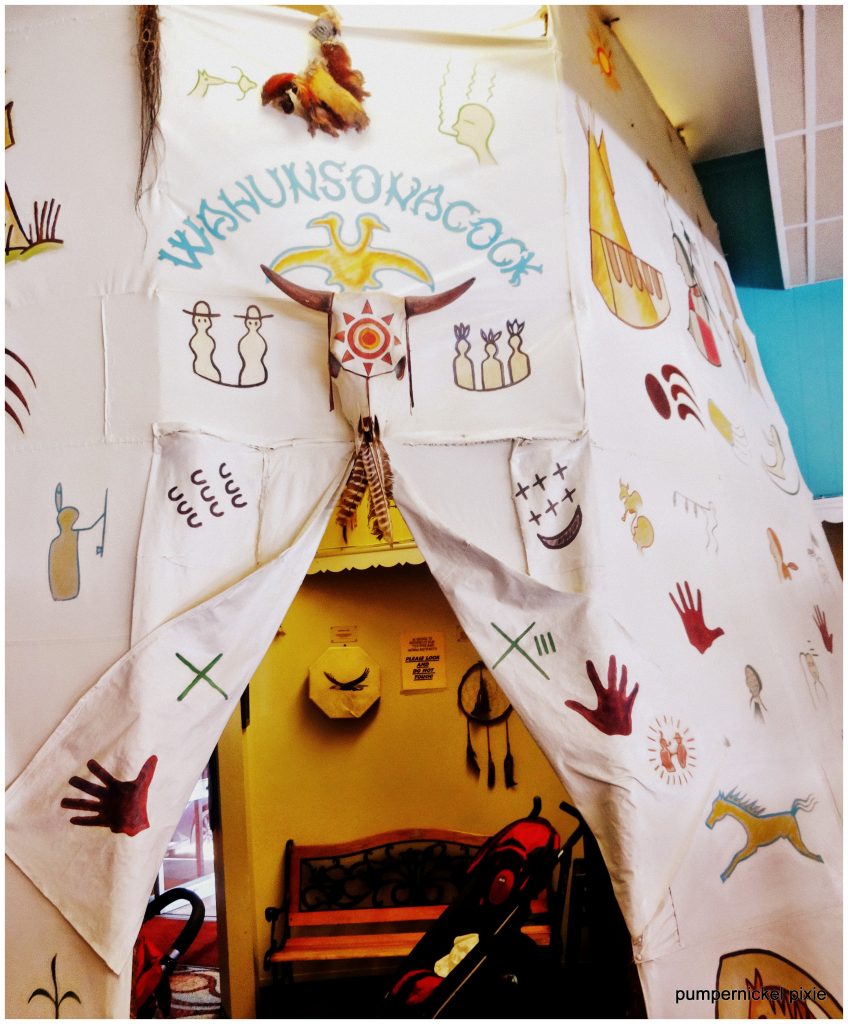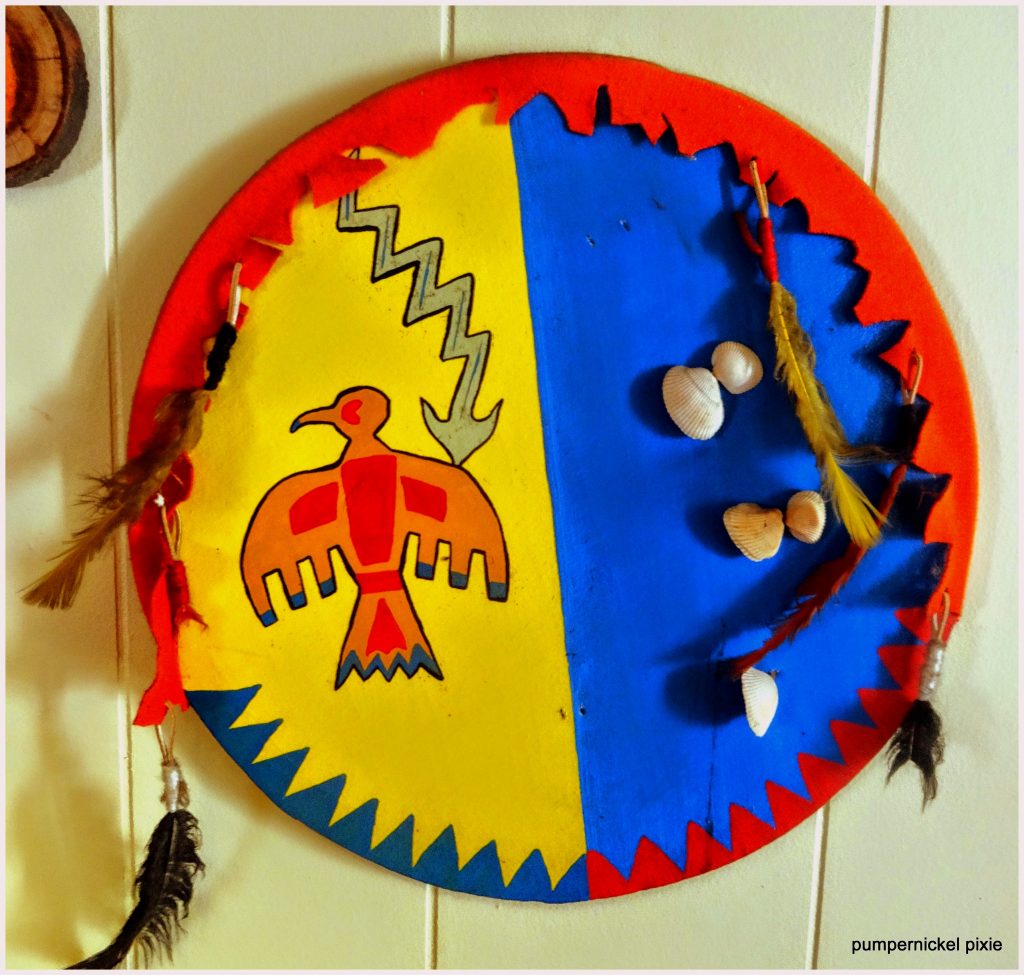 But the star of the show is the food! On my server's recommendation, I ordered their famous strawberry pecan waffles. My sister ordered blueberry pancakes and my brother in law ordered the stuffed french toast. I have not had better waffles in my lifetime! They were cooked to perfection – crisp on the outside and soft on the inside. The combination of strawberries and pecan nuts was a winner and added just the right amount of crunch. The portions were huge, and we struggled to finish our meal (not wanting to waste such delicious food!).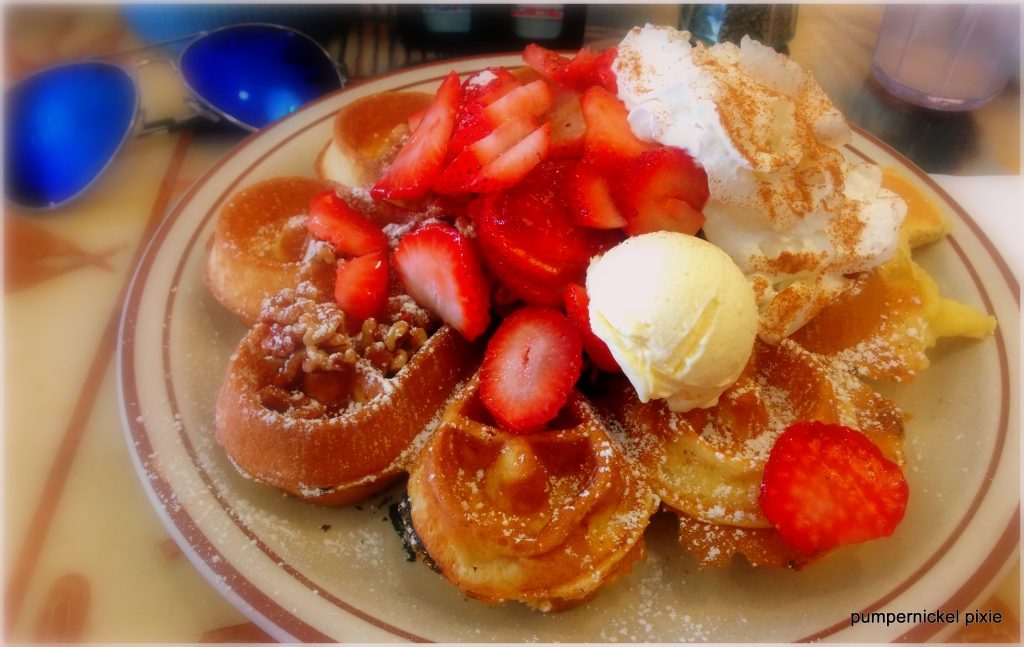 I would give them full marks for the food, ambience, and service. They are also not too hard on the pocket, a standard breakfast sampler which includes pancakes, french toast and eggs is only $10!
The next time you plan a beach trip, pick Virginia Beach and definitely visit Pocahontas Pancakes at Atlantic Avenue. I wish I could go there again!