Fashion Week is upon us again and this time the runway is setup in Paris! My favorite show at Paris has almost always been Manish Arora's ready to wear Spring Summer preview. Kitschy, psychedelic and colorful – his trademark style is very close to my heart. He never disappoints, and this time was no different! I have always been a fan of his work, check his previous collections here.
With a collection labelled 'Disco Gypsy', he stayed true to his quirky style but added a whole lot of drama via prominent Indian elements. The exuberantly colored clothes feature a vast array of embellishments and fun details – sequins, embroidery, tassels, prints and more! The collection is bohemian and happy fashion at it's best. And the best part is, it is also immensely wearable! The lively separates can be mixed and matched with neutral pieces to create a look which is eye catching. I am in love with each and every piece he presented in his show last week.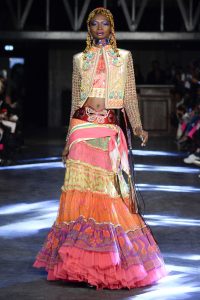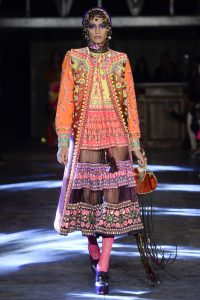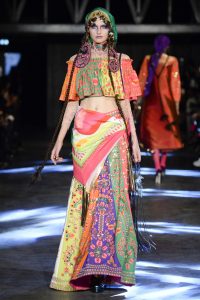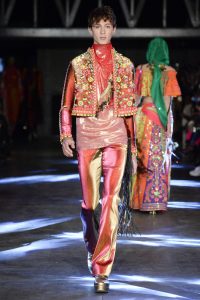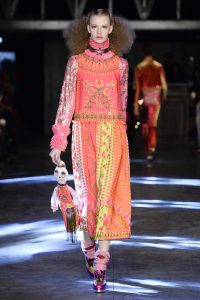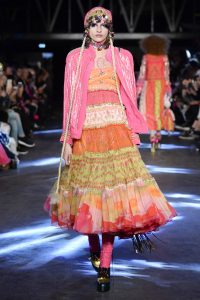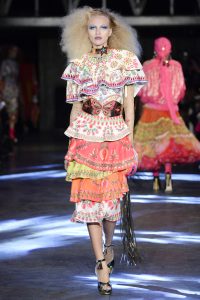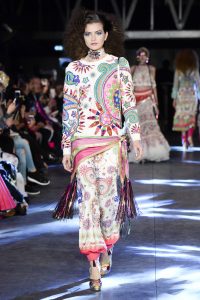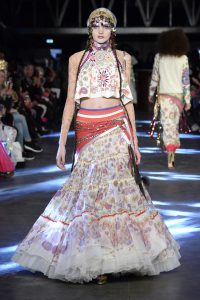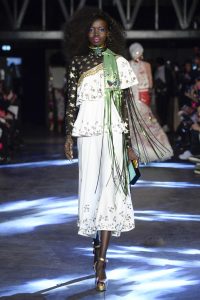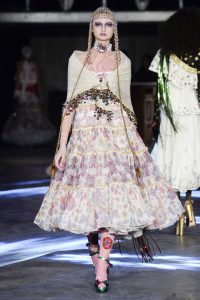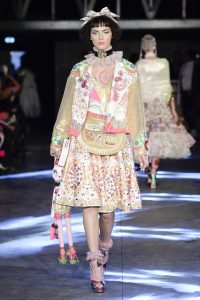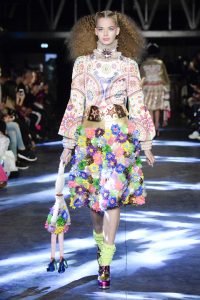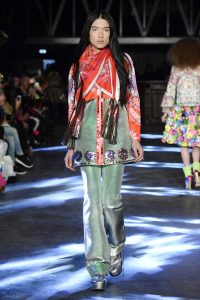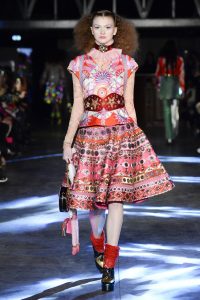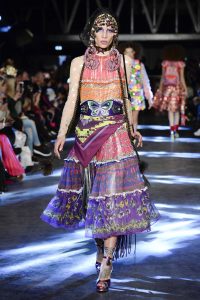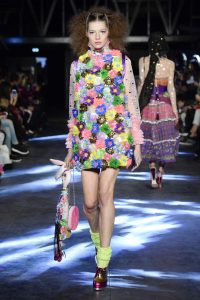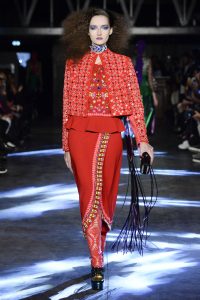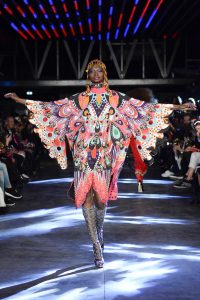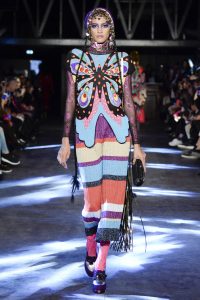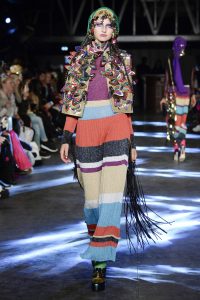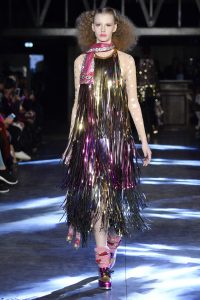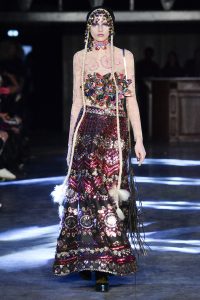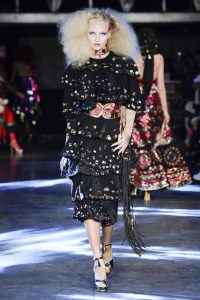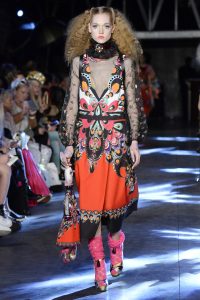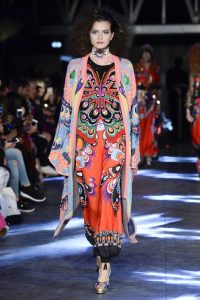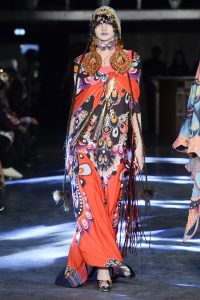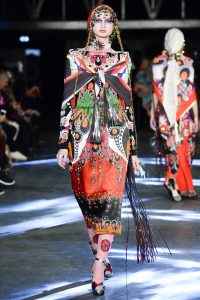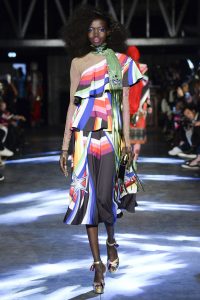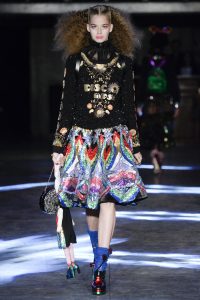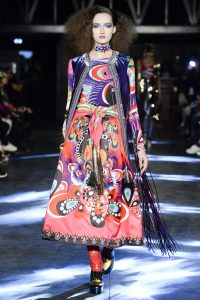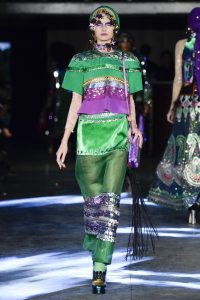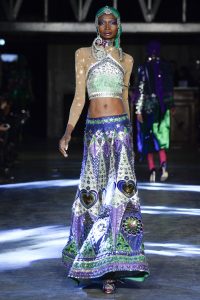 A brand which has a heart for a logo can hardly do anything wrong! 🙂 I am totally enamored with his collection and can't wait for it to hit the retail stores. If like me, you can't wait to get your hands on these pieces, then head over to Exclusively.com – they are hosting the designer's collection fresh off the runway!
(Image Credits: All images courtesy Vogue)