Nothing says business quite like a tailored and well fitted pant suit! I am not much of a jeans/pants person – I prefer dresses over jeans any day. In fact it's been a while since I brought a regular pair of jeans, I swear by my Uniqlo jeggings and have them in more than 1 color!
But the one item of clothing I have always lusted after but never really owned is a nice pant suit. From a business meeting to a night out – a good pant suit can get you through any event and that too, comfortably. There are two reasons I don't own one yet. One is that I am yet to get my body into a shape where I can carry it off well. And two, I am yet to find a pant suit which is stitched and tailored well –  right from the seam of the trouser to the cut of the blazer.
I am still chasing my weight loss goals and simultaneously lusting after these colored pant suits for spring and summer. Bright colors instantly add a feminine touch to this otherwise manly combination – just in time to upgrade your look at work for women's day in March! I would buy the pink and red one in a heartbeat, which color do you like the best?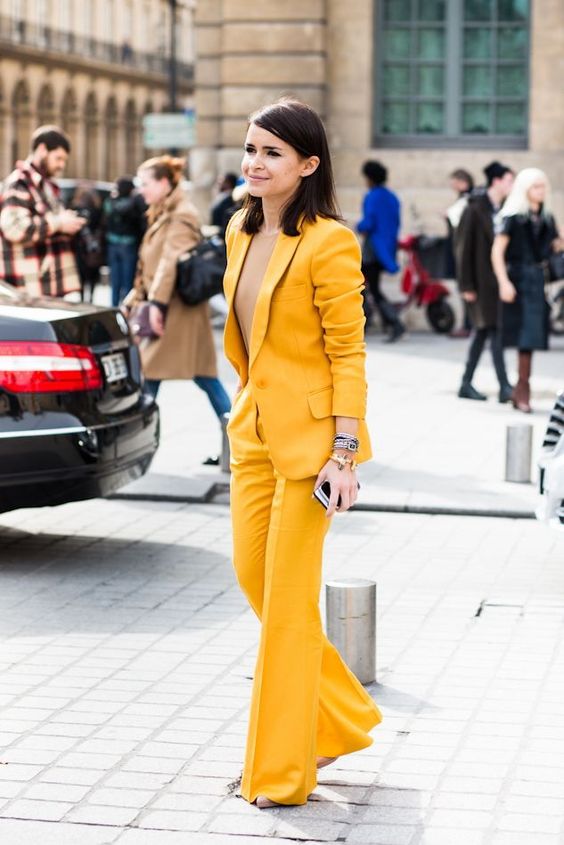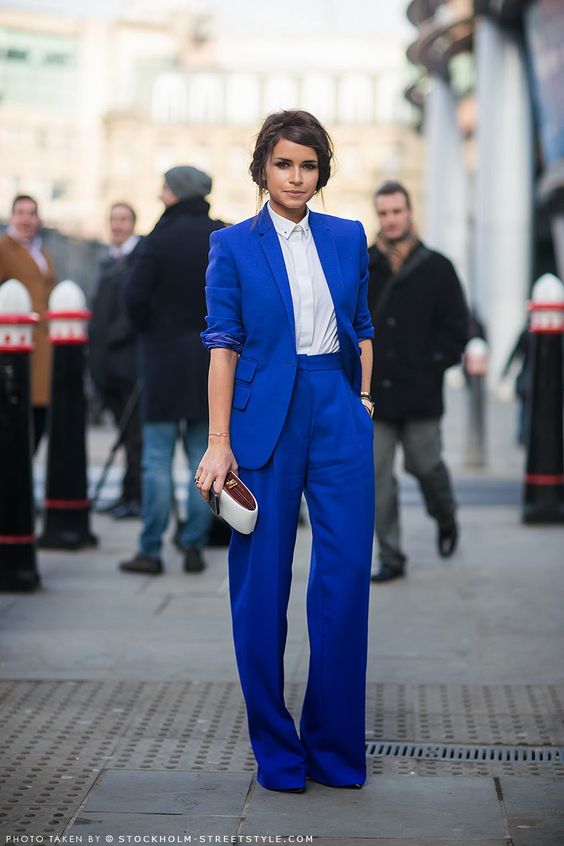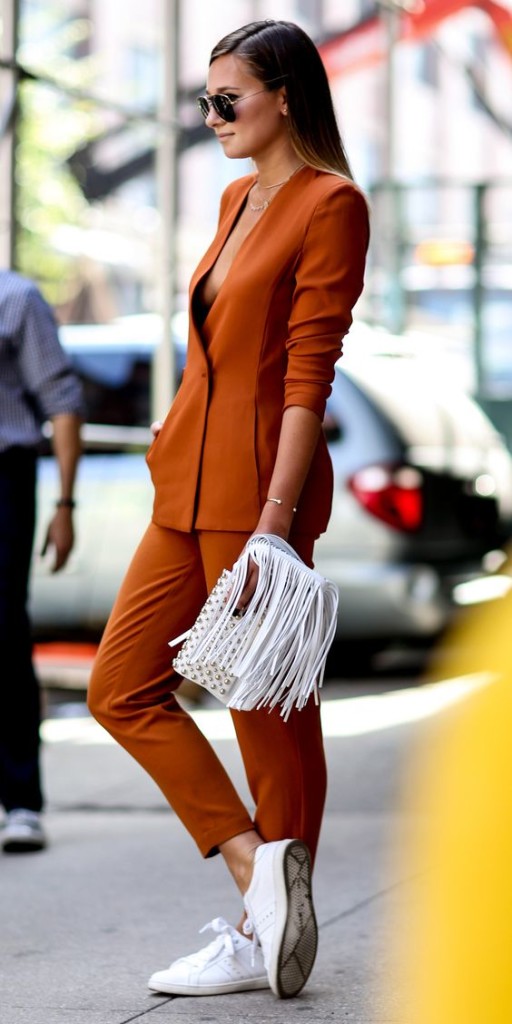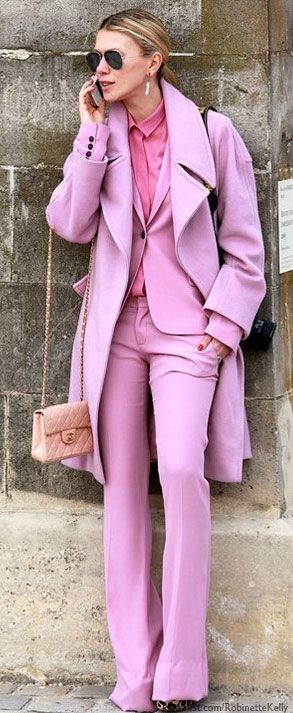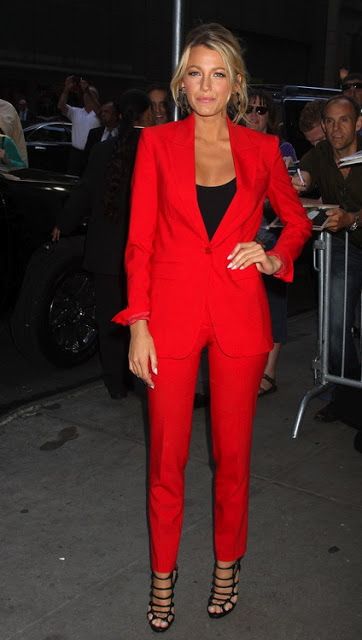 Image Credits: 1, 2, 3, 4, 5, 6, 7, 8, 9