I am in love with two colors this summer: dreamy lavender pink and ice cold blue. There's something about pairing pink and blue together, whichever shade or hue you might pick, it almost always works! And when you pair lighter shades of pink and blue, you get a palette which is fresh, happy and adds the perfect pop of color to a hot summer day.
These two colors remind me of all things pleasant: cherry blossoms, cotton candy and Disney princesses! They have a surreal and vintage vibe to them, so make sure you pair these two whenever you want to channel your inner Cinderella!
To celebrate my love for these colors, I put together a fashion mood board which will give you some ideas on how you can add this combination to your summer wardrobe. From a splash of blue in your shoes to baby pink eye shadow for your makeup – this mood board will have you covered literally from head to toe!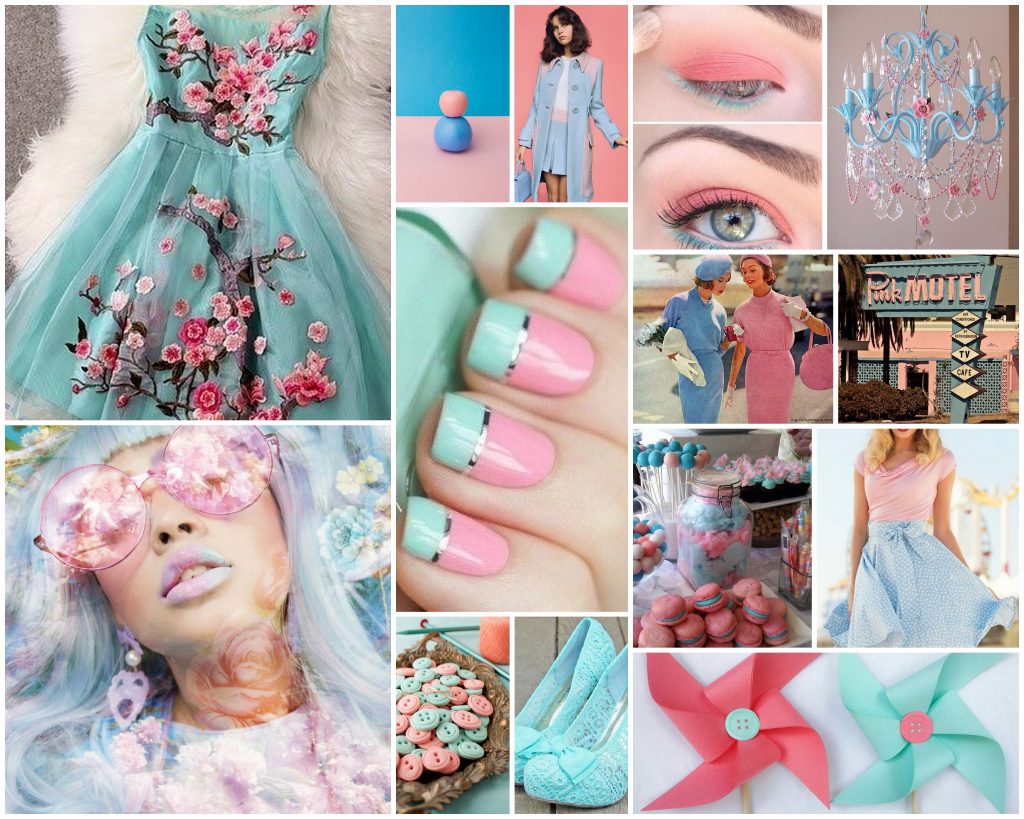 Oh, and that's me doing pink and blue, on a breezy summer day in New York earlier this year! The jumpsuit is from Forever 21, and the shoes are from Skechers!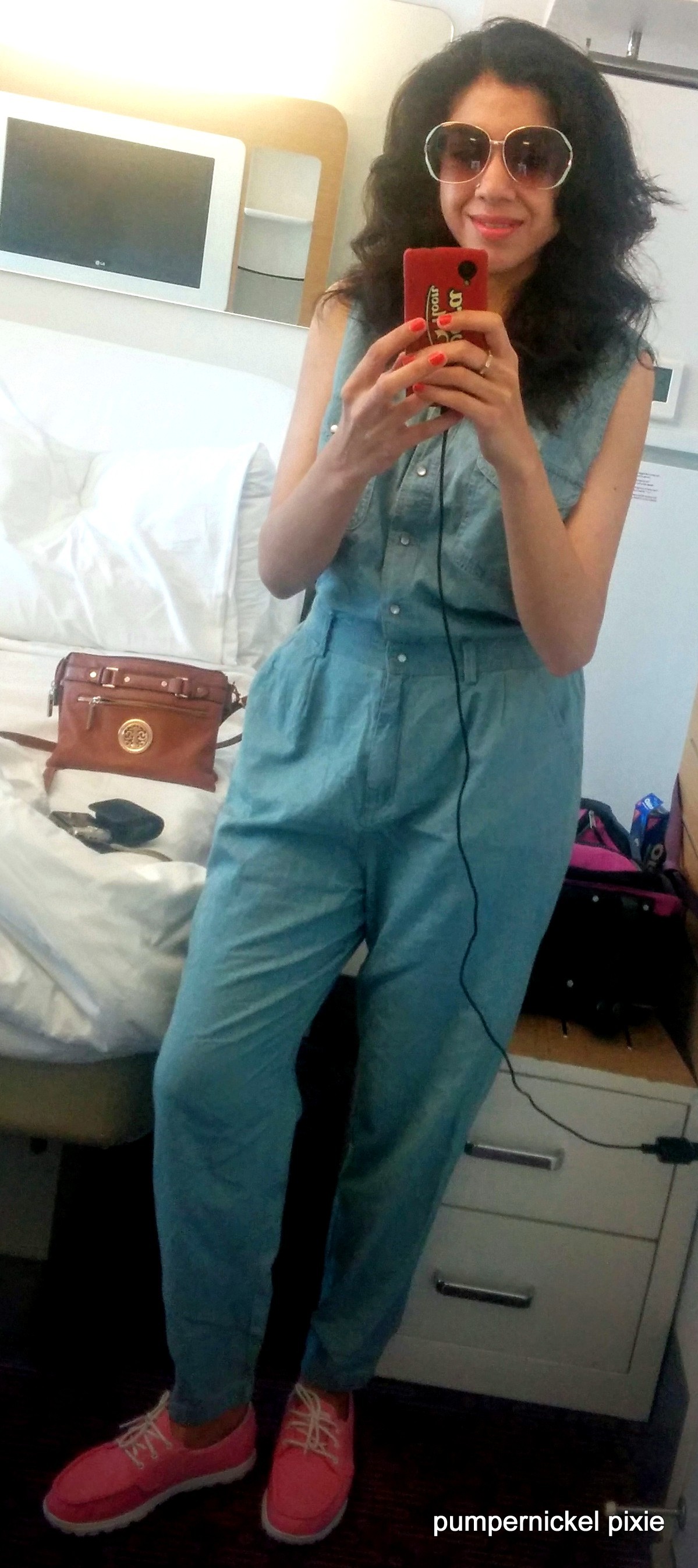 This is probably my first mood board post on the blog and I am very excited to know if you like what I put together! Share some thoughts and tips in the comments below!
(Image Credits: Clockwise from top: Image 1, Image 2, Image 3, Image 4, Image 5, Image 6, Image 7, Image 8, Image 9, Image 10, Image 11, Image 12, Image 13, Image 14)