Aloha folks! It's time for some vintage fashion inspiration to get through the rest of the week! For today's post, I am talking about one of my favorite retro fashion trends – the 1950's full skirt.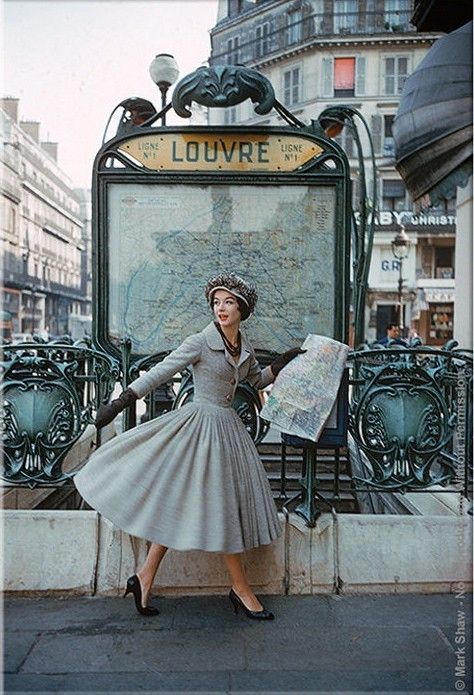 Also popularly known as the midi, the a-line full skirt is a popular vintage trend which has resurfaced in this decade and is dominating the minds of top designers as well as runway fashion. With its defined waist and voluminous shape, the full skirt makes for a classic, elegant and feminine silhouette – one which looks good on most body types and is immensely wearable. Its popularity also spans seasons – upgrade your full skirt for spring with a floral print, breeze through summer in light, flowing fabrics and pair it with stockings to stay fashionably warm during the winter months. You can also play with colors, lengths and tops to create multiple looks – plain blouses add a touch of minimalism, whereas prints can make the whole look quirky, young and fun!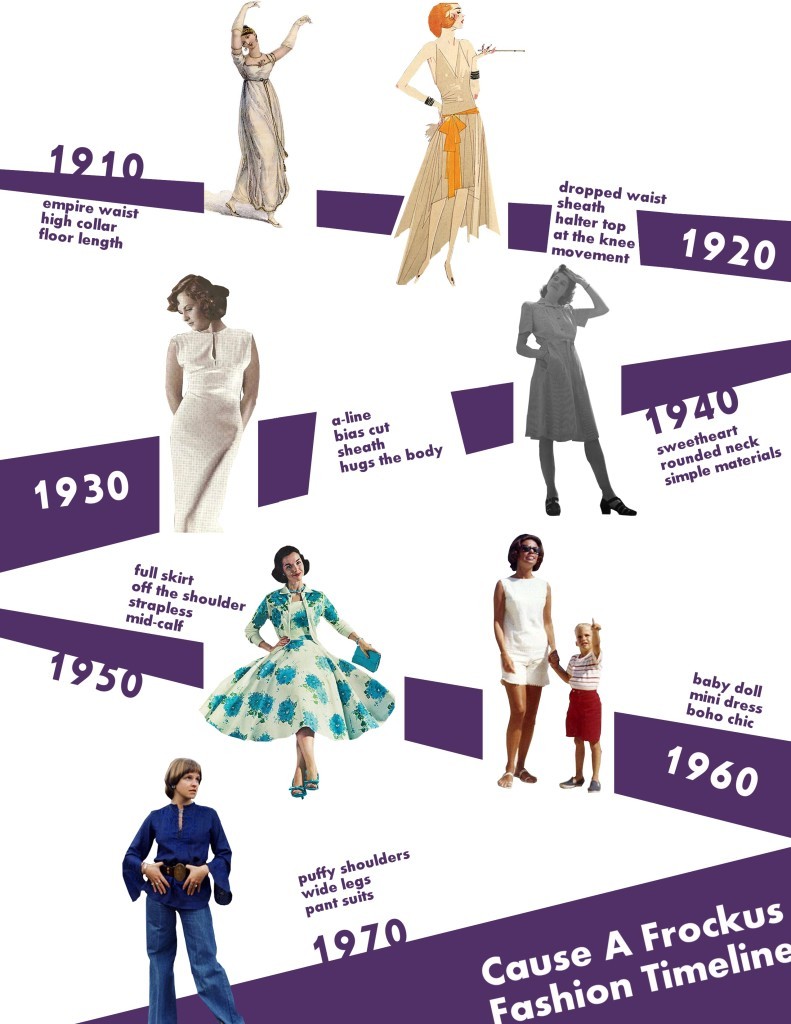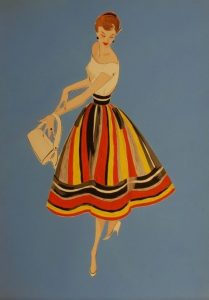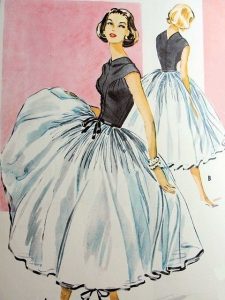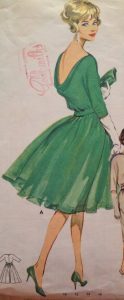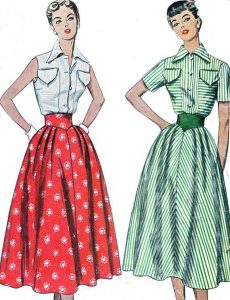 I personally love the midi, and I am glad its back in fashion! I recently brought a neon green full skirt and paired it with a leather jacket – the end result was fabulous. Check out me wearing this look below. PS – you can buy some amazing vintage skirts from modcloth.com.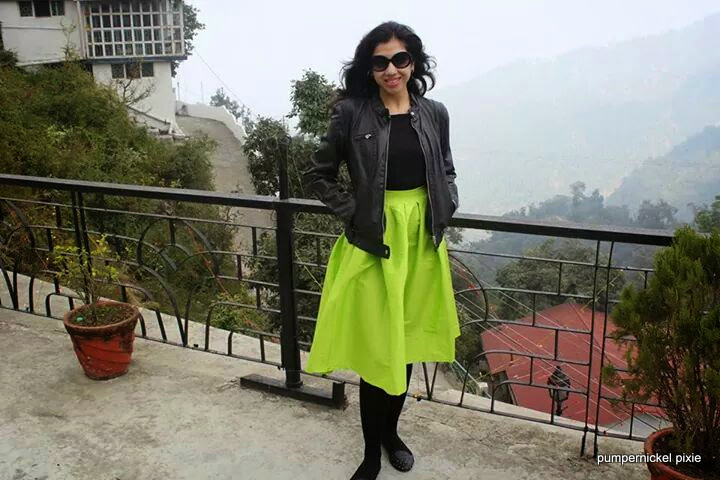 Below is a quick compilation of some of my favorite vintage full skirt looks and trends. How would you wear your full skirt, and which one of these do you like the best? Do let me know via comments below.
Bold Colors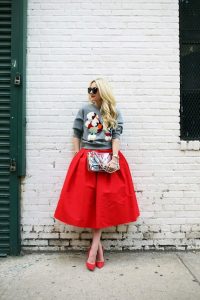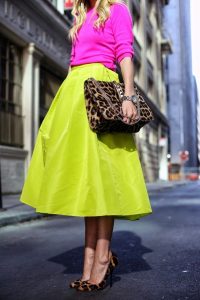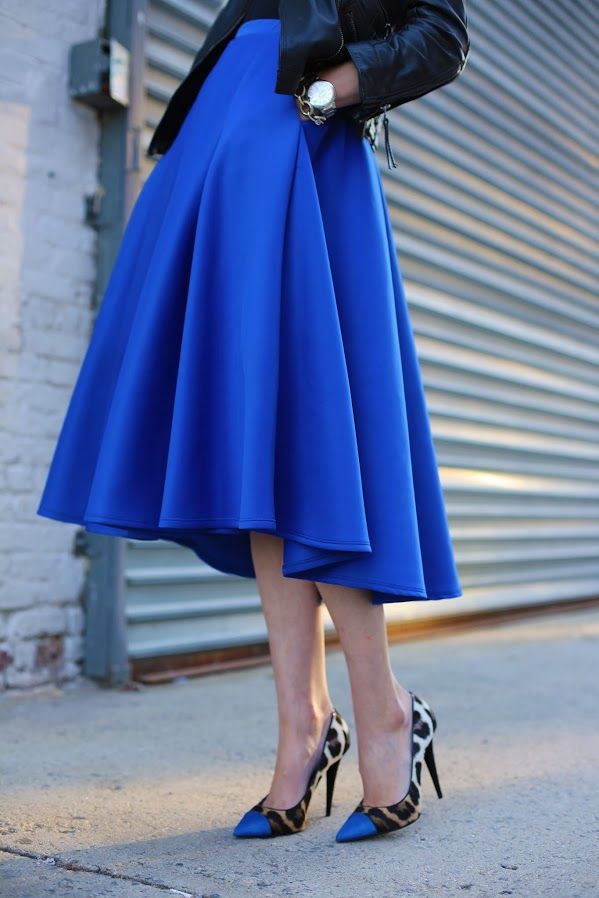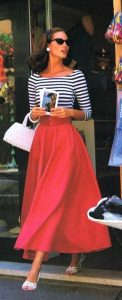 Florals for spring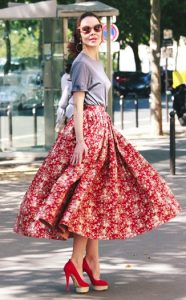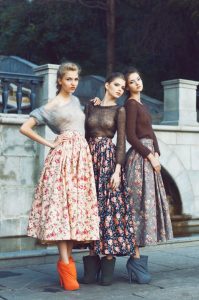 Elegant Lace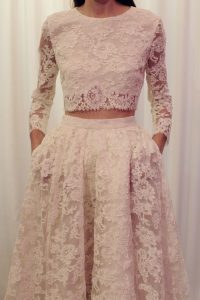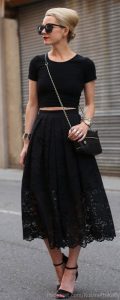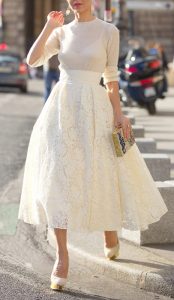 Pretty prints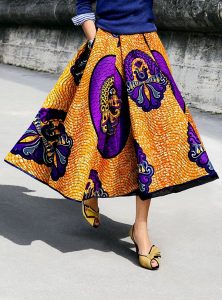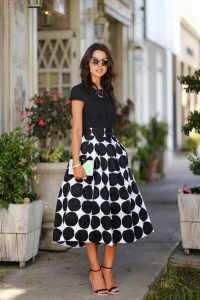 Work wear Neutrals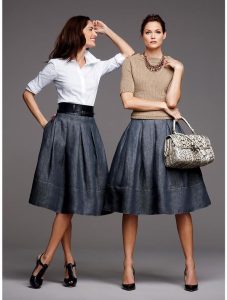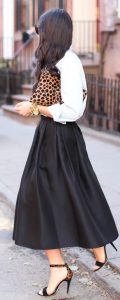 (Image Credits from Top: Cover, Image 1, Image 2, 3, Image 4, Image 5, Image 6, 7, Image 8, Image 9, Image 10, Image 11, Image 12, Image 13, Image 14, Image 15, Image 16, Image 17, Image 18, Image 19, Image 20, Image 21, Image 22, Image 23)