Are you a fan of face masks? I feel they are the easiest way to weave beauty treatments into your daily skincare routine. Using a good face mask on a regular basis can help fight a number of concerns – from acne to aging! I tend to get lazy when it comes to facial or cosmetic treatments, but I am pretty good with applying a face mask regularly.
Of late, I have been on the lookout for face masks which can be made with natural, organic ingredients available at home. Because let's face it – natural masks are safer, tend to be more effective and at the same time, are less expensive than their in-store counterparts.
I recently stumbled across this miracle 'burning face mask' recipe and decided to give it a shot. The fact that is has only 3 ingredients – all of which are easily available at home – also helped! Furthermore, it takes less than a minute to put together, and unlike other face masks, can be kept on for much longer. All of these benefits made it sound like it was too good to miss! Here is the recipe along with instructions borrowed from Pinterest (I don't know where this actually originated):
Take 2 tablespoons honey, 1 teaspoon cinnamon, 1 teaspoon ground nutmeg and a few drops of lemon juice (optional). Mix all these ingredients together to make a paste. Apply and leave on for 15-30 minutes depending on your comfort level. Wash off with warm water, but do not rub when washing it off. It might seem tempting because of the nutmeg, but do not use this mask as an exfoliating agent. Cinnamon and nutmeg have antiseptic and anti-inflammatory properties, honey detoxifies and moisturizes, and the Vitamin C in the lemon juice keeps the skin firm and young.
The original recipe recommends adding 2 teaspoons of lemon juice, but I tweaked it a bit because it's the lemon which causes the burning, stinging sensation (hence the name). Also, lemon juice can irritate sensitive skin, so I would advise you add it only after doing a patch test on your skin. You can also skip the lemon juice altogether if you want!
It is recommended to use this twice or thrice a week consistently for a couple of weeks before you see results. As with all natural ingredients, it might take longer to see results, but rest assured they will be long lasting and permanent!
This mask combines the healing powers of natural ingredients and claims to lighten acne scars, open pores and uneven skin tone. I have tried this a couple of times now, but have not used it on a weekly basis. Nonetheless, each time I use the mask, I can see a clear difference in my skin! With just one application I notice an immediate glow, and my skin also feels smoother and softer. I haven't seen a tremendous difference in the scars, but I am pretty sure they will fade if I use it consistently.
Another interesting observation – this seems to be one of those rare masks which works well on hormonal acne (a lot more stubborn than regular acne).
So there you have it – a miracle mask which is easy to put together and delivers amazing results. Have you tried this burning face mask yet? If yes, what was your experience like? Do share your story via comments below!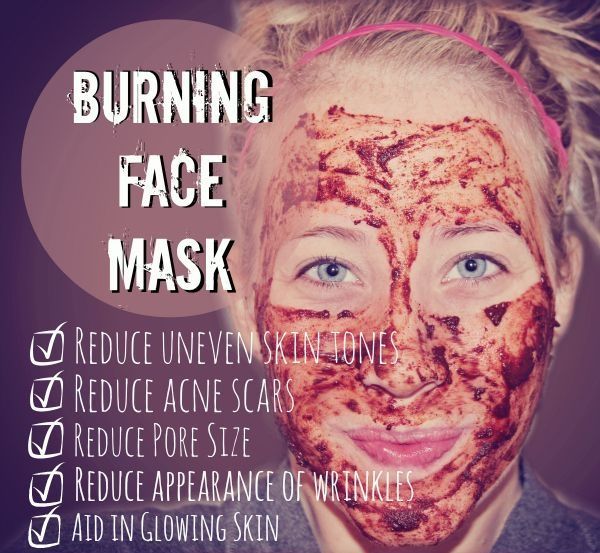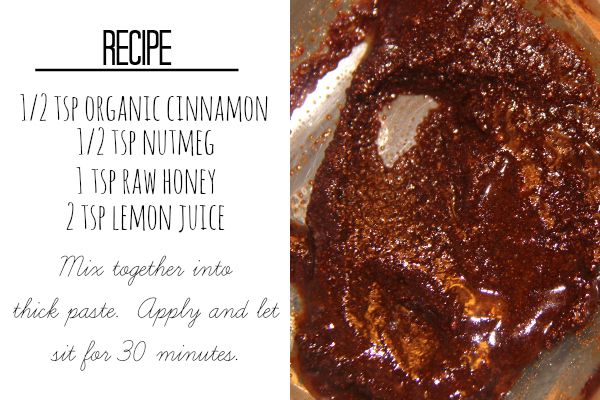 (Image Credits: Image 1, Image 2)