I love sunglasses! They are probably my all time favorite fashion accessory. They have definite functional and fashion benefits which makes them an essential part of any wardrobe. They protect our eyes from sunburn and prevent early wrinkles by helping us avoid squinting. A good pair of shades can be used to glam up any outfit, enhance your features and flaunt new trends without getting overwhelmed. In short, sunglasses help you make an individual style statement and stay in vogue!
I own five pairs of sunglasses and I am still drooling over the styles below! These sunglasses are a perfect way to dial up your cool quotient this summer. I already brought myself the black wayfarers, the blue aviators and the baroque sunglasses featured here. And I simply cannot wait to get my hand on the cat eye frames as well. Which one of these styles is your favorite?
Round Sunglasses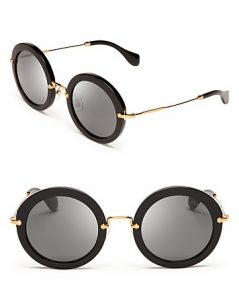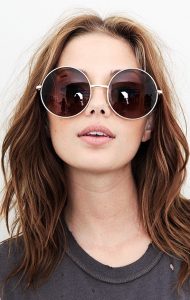 Colored Aviators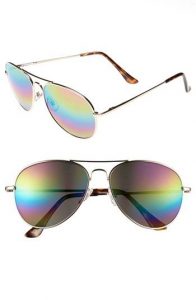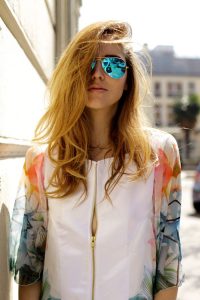 Cat Eye Frames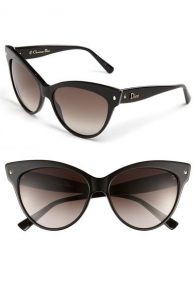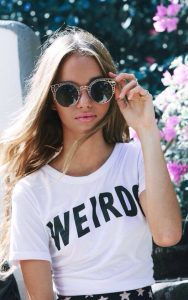 Baroque Style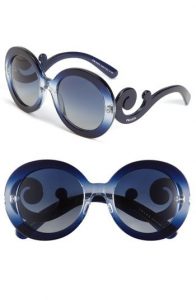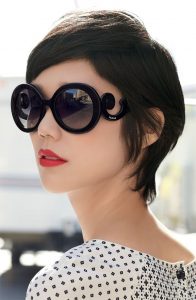 Over-sized Frames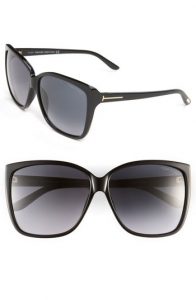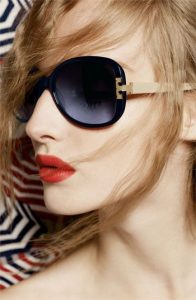 Wayfayers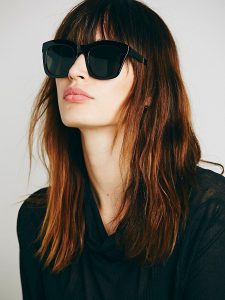 PS – I know I am kind of partial to black shades, but gold, white and printed styles are in as well. So there is plenty of variety to pick from, go with something that suits your personality!
(Image Credits: Image 1, Image 2, Image 3, Image 4, Image 5, Image 6, Image 7, Image 8, Image 9, Image 10, Image 11, Image 12)