Hello everyone, hope you are having a cracker of a week! I got a good break mid-week, we had our quarterly team offsite today and it was so much fun. We watched a movie, enjoyed a lazy lunch and ended the day with a cocktail making session. Pictures to follow soon!
On Wednesdays, I usually cover one of the following topics – art, fashion, films or books. Since this week on the blog is all about how-to's, I decided to do a fashion post on a topic relevant for all women.
Today's visuals will give you a good idea of 'How to identify your body shape and dress accordingly for it'. 
It is essential to identify your body shape since knowing this will help you plan an appropriate diet and exercise routine, guide you on potential problem areas and lastly, help you chose the right silhouettes so you can accentuate your best features and underplay the rest.
Image 1 is a comprehensive guide for identifying your body shape, and dressing appropriately for the same. Image 2 & 3 are detailed charts for two particular shapes – 'hourglass' and 'pear'. Since I typically oscillate between these two body shapes, I decided to include charts for them. When I am my optimum weight, I am an hourglass, whereas weight gain tilts me onto the pear side. If you click on the source for these two images, you can explore charts for other body shapes as well.
Do you have any tips and suggestions on dressing appropriately for different body shapes? Do share your thoughts in comments below.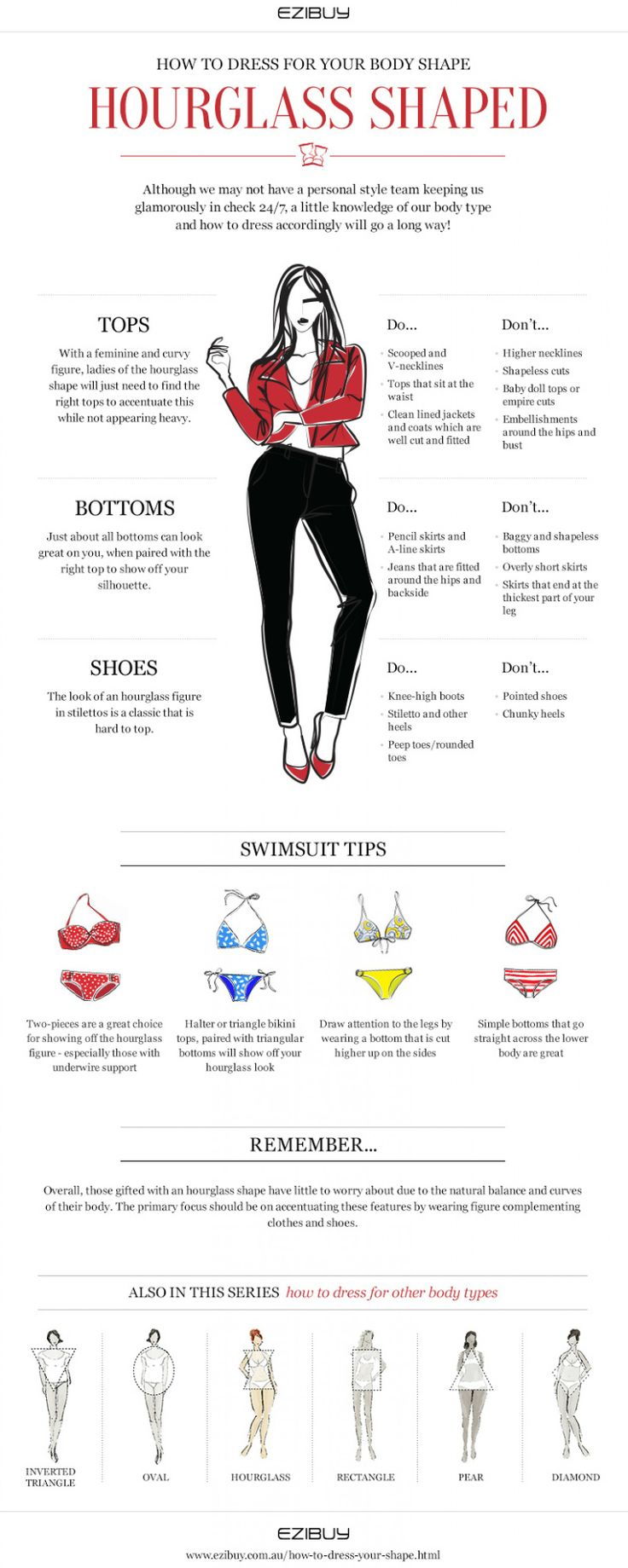 (Image Credits: Image 1, Image 2 & 3)