When things are falling all over the place and nothing seems to be in control, take a bite of your favorite cookie and I guarantee you will find the strength to keep calm and carry on! Cookies are the best comfort food ever, in fact I am yet to meet someone who doesn't like them! Whether they are iced or plain, have a nutty or fruity base, are flavored with chocolate or caramel – there is a cookie recipe for every palate.
Have I got you drooling and ready to hit the kitchen? Before you start your baking expedition, check out this really cool info graphic which shows how one simple cookie recipe can be adapted to make over 300 variations! From nut based to oat filled to iced cookies – this single recipe covers it all. The illustration includes the base cookie recipe as well as ideas for variations, toppings, icing and other add ons. You can take a printout and hang it in your kitchen so that you always have a cookie recipe at hand!
Isn't this an incredibly useful info graphic? So which cookie variation are you going to try next?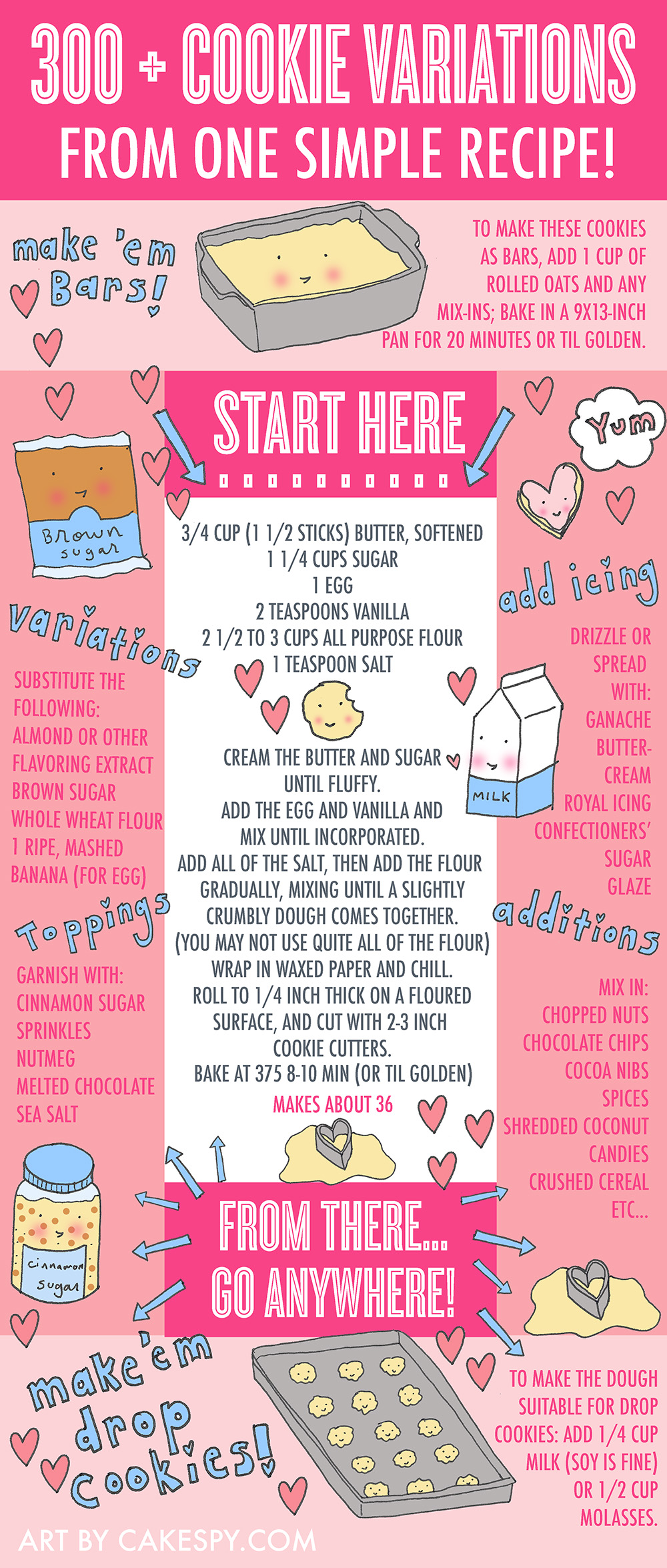 (Image & Recipe Credit: Craftsy)