2015 has been one crazy year! It has been full of both highs and lows, warm surprises, much awaited trips and some wonderful new beginnings. Of course, the most special thing about 2015 has been my blog – I am so glad I finally took out time to start this sparkly space.
To celebrate all the madness which was 2015, I decided to decorate this year's tree with a bunch of whimsical ornaments. Last year, I had a gold and white themed tree, but this year I wanted to use lots of curios to make a big, bright and multi colored tree. I also wanted to add one quirky element to the tree – something which is new and unique and unlike anything I have done before.
So here's presenting my tree for this year – a whimsical, bright and multi colored wonder filled with fun ornaments and lights – lots of lights! Because after all, what's life without a little sparkle and shine? And there is also one special and unique element in the tree this year. Did you notice the cute little Santa Clause climbing up the tree? Hidden between all the shiny elements, starting at the bottom of the tree but slowly and steadily making his way upwards to the top! That little guy was perhaps one of my best buys for Christmas this year.
I still don't think I am there yet when it comes to tree decoration, but I am sure I will improve with every year! Let me know what you think of my tree by leaving a shout out in the comments below. Merry Christmas everyone!
Once upon a time, I had this tree…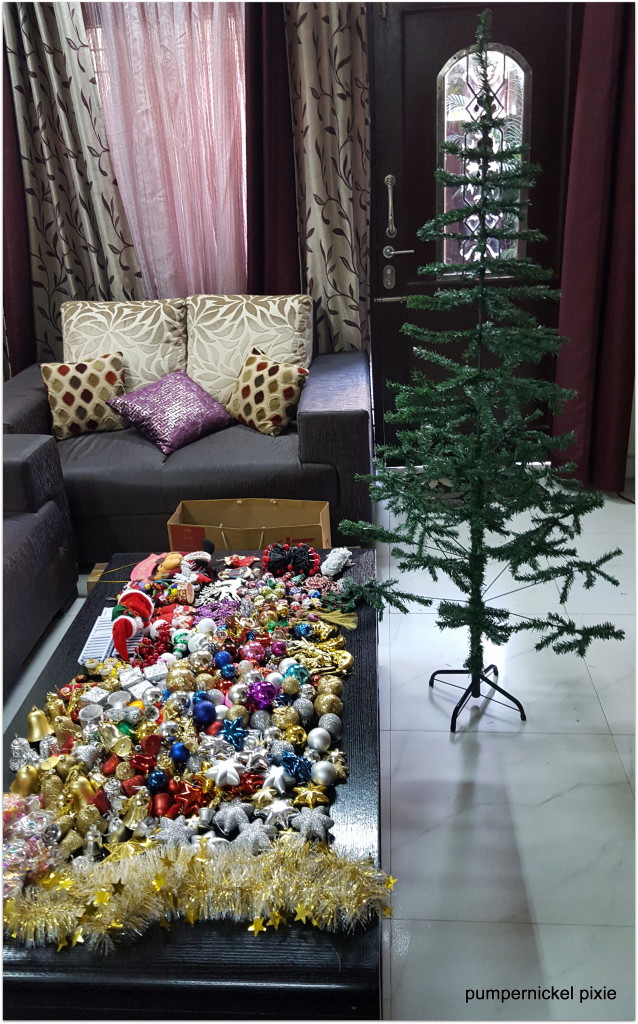 So many ornaments to choose from!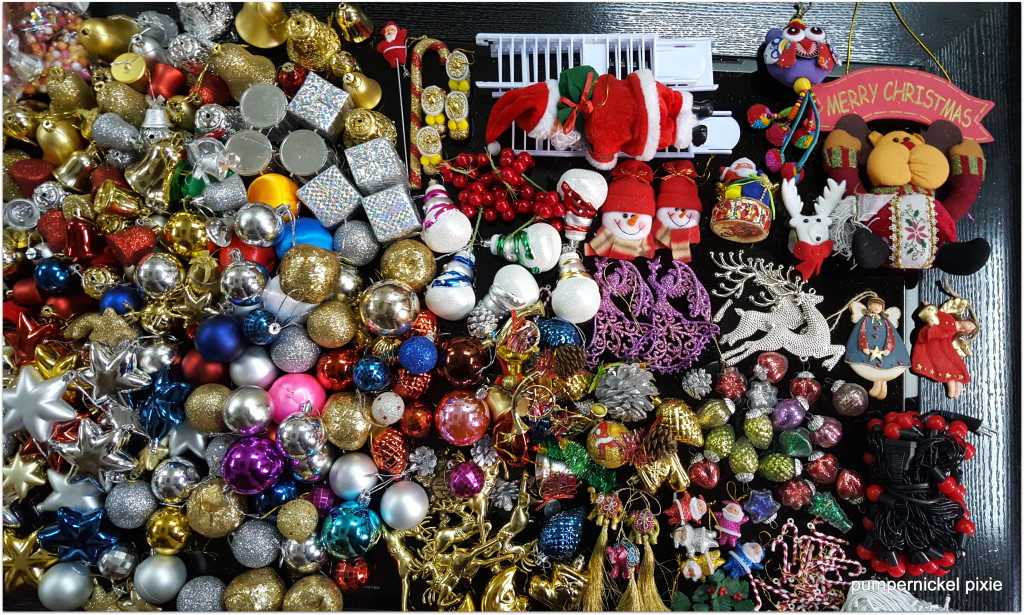 The final tree without the lights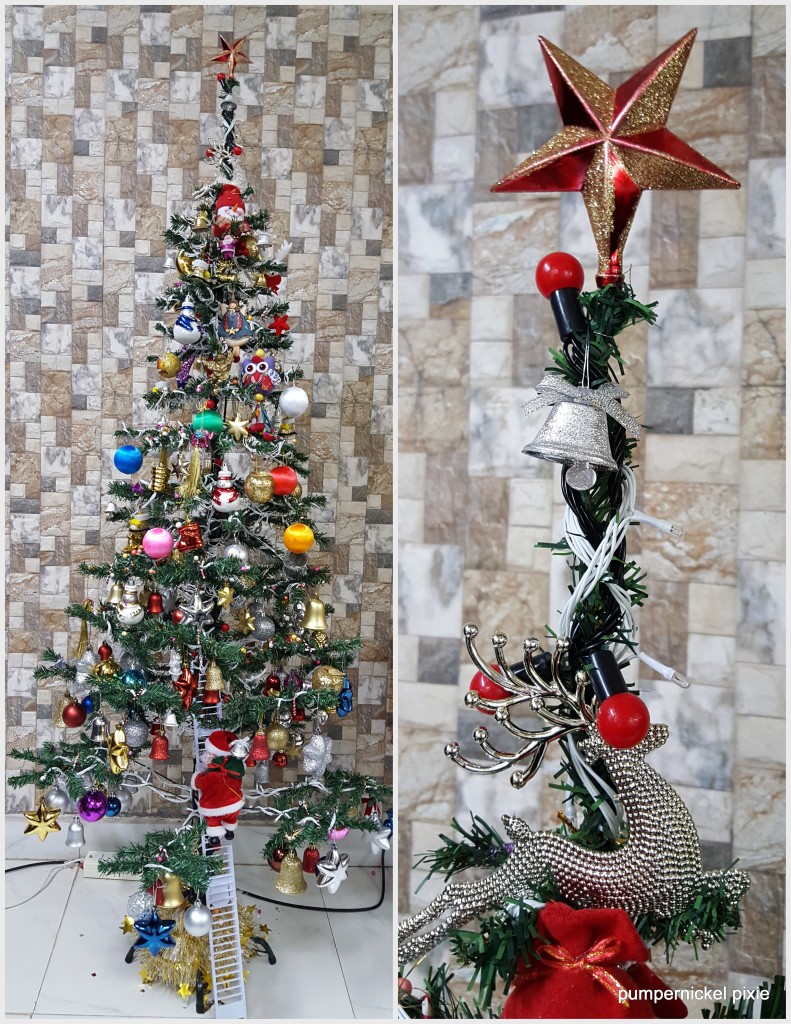 Spreading magic when it's all lit up!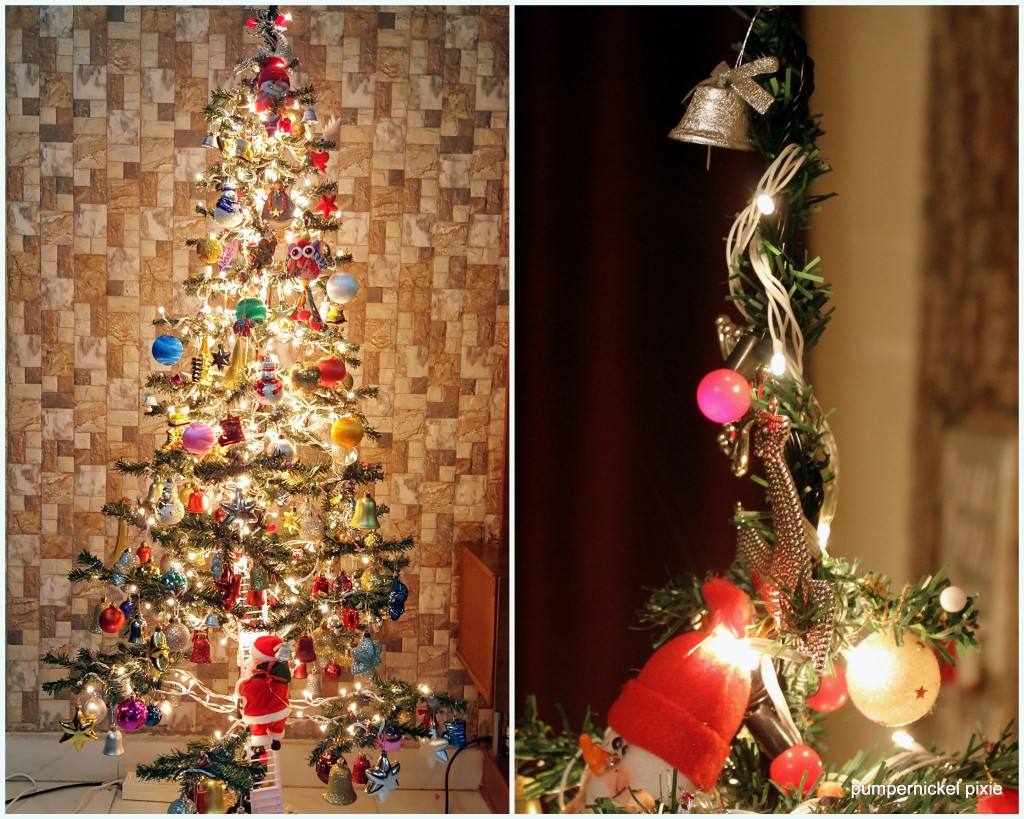 Santa's elves and reindeer as tree toppers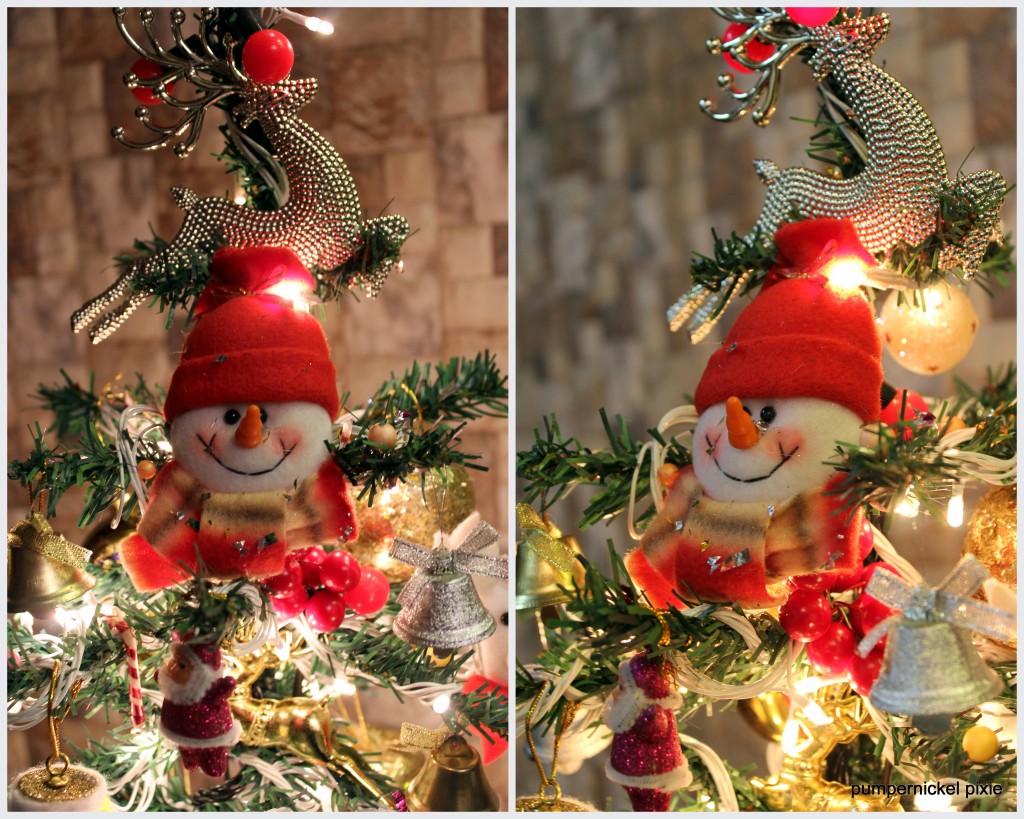 My favorite ornaments – a curious owl and shiny elephants!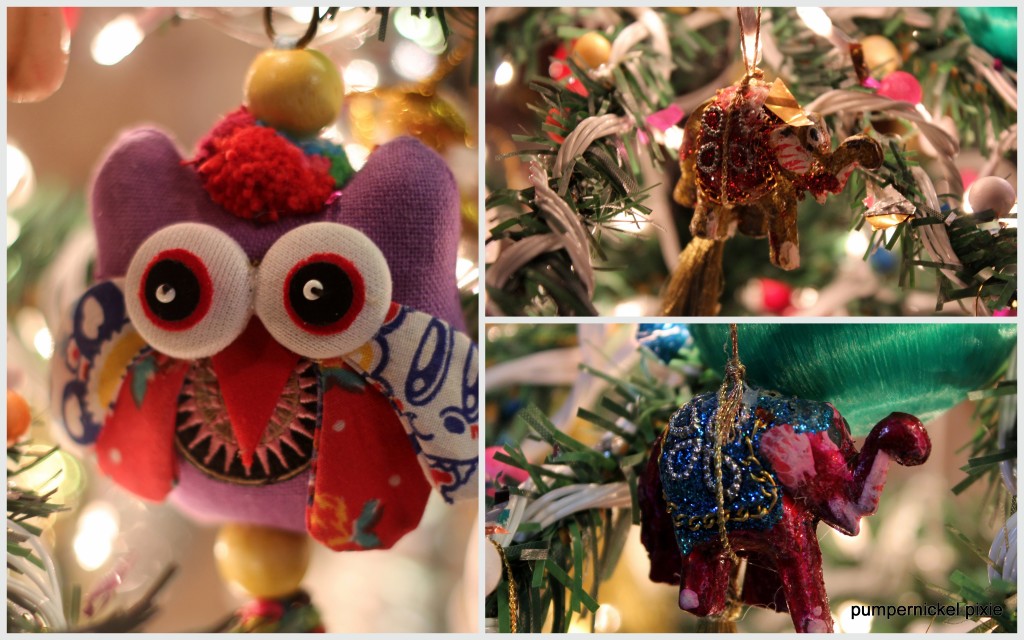 Whimsical Ornaments from fairy land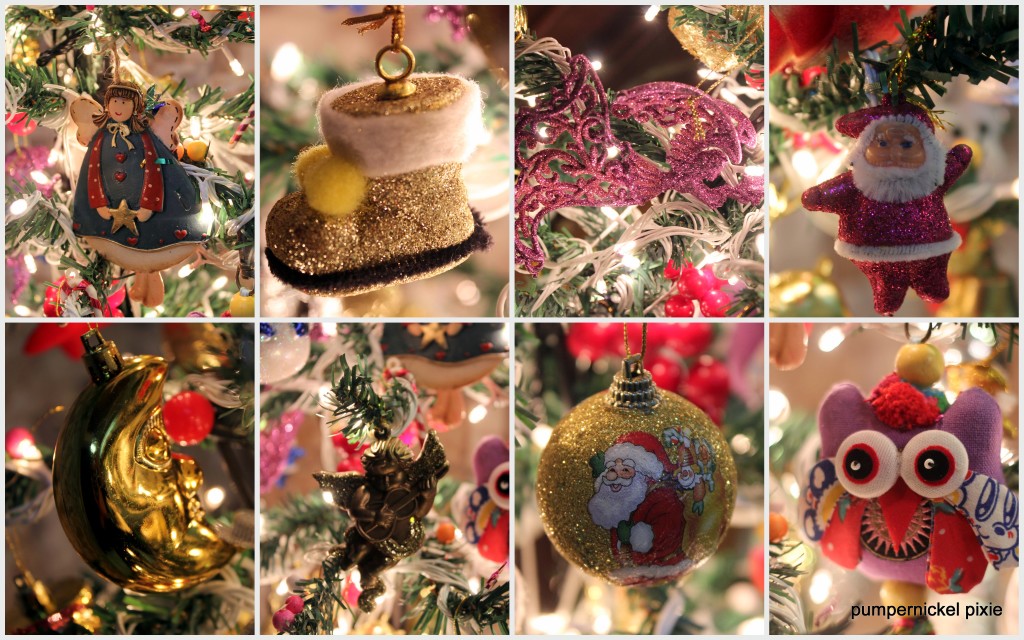 Happy, shiny snowmen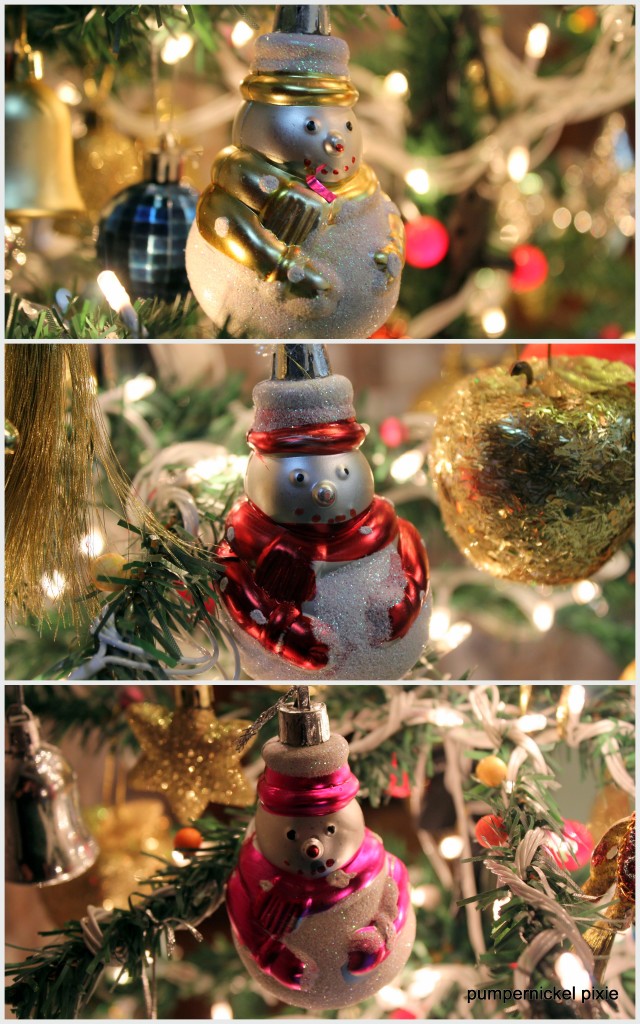 Santa Claus is coming to town!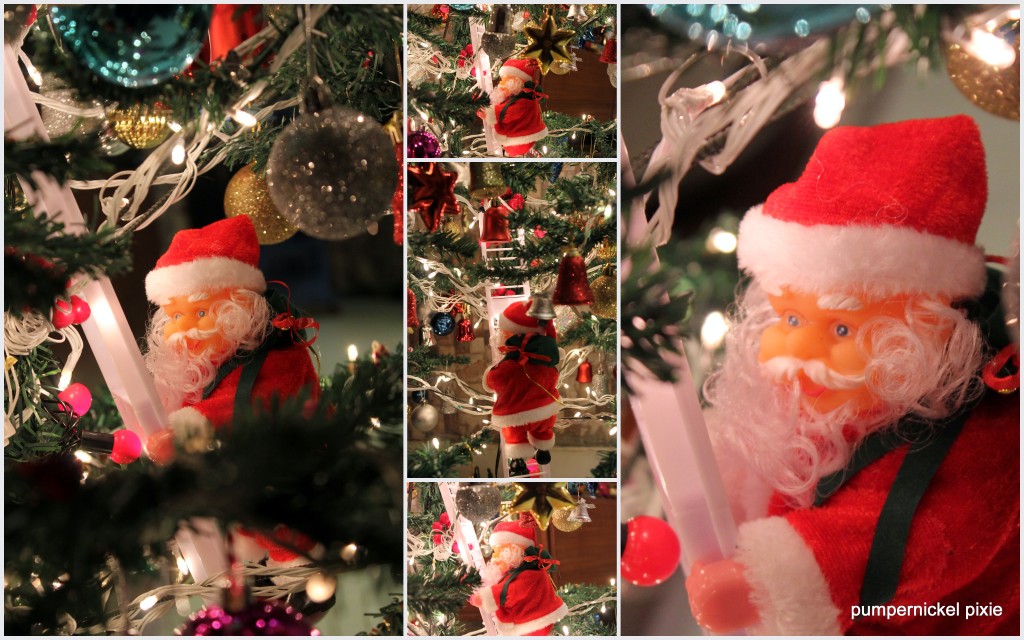 Merry Christmas everyone!