This week is turning out to be one of those weeks when all you want is the weekend, FRIENDS re-runs on TV and chocolate! Actually, make that lots of chocolate!
Any other day and I would have reached out for a decadent slice of chocolate cake. But I have been watching my diet for the last two weeks and don't want to go off track by binge eating due to work stress.
So I turned to the internet to look for healthy dessert recipes which would be delicious and easy to make, thus satisfying my craving for something sweet without adding any feelings of guilt. To my delight, I discovered this healthy cookie recipe on Blogilates which sounds absolutely divine and fits in well with my clean eating plan! This cookie recipe is made out of banana and oats and has no refined flour or added sugar which makes it super healthy. I have taken the base recipe from the blog and added some modifications of my own to make it even more delightful.
I will be trying this recipe on Friday, and will let you know how it turns out. Meanwhile, take a look at the basic recipe on Blogilates (and my modified version below) and let me know if you have any suggestions for making this even better!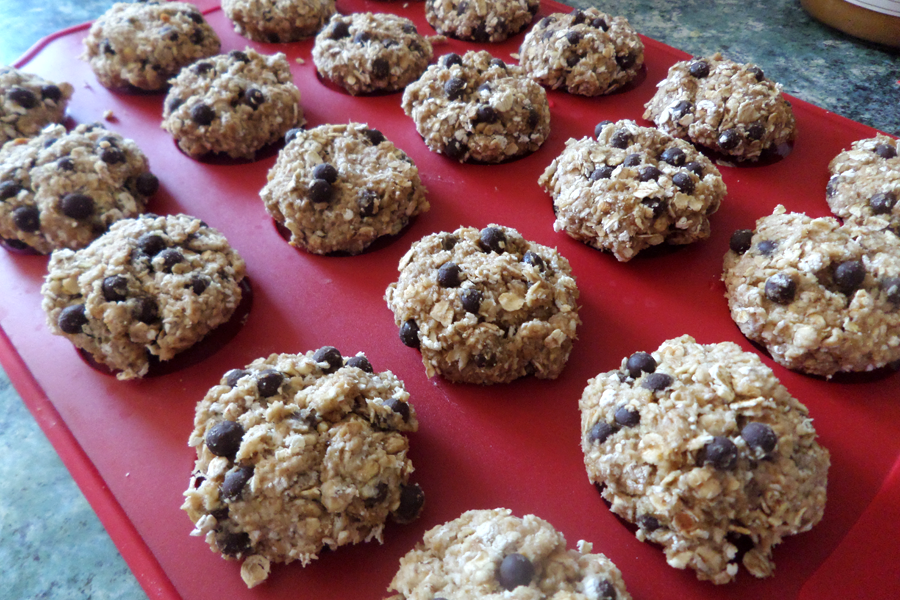 Easiest, Healthiest Cookie Recipe
Mash 1 banana and combine with 1 cup dry oats in a bowl. Add some dried fruit like raisins, cranberries or blueberries, some dark chocolate chips and a little bit of cinnamon. Scoop onto a cookie sheet and bake at 350F for 15-20 minutes till golden brown.
You can also try some other combinations by adding more healthy alternatives – peanut butter, walnuts, flax seeds, cocoa powder, goji berries, honey and some vanilla essence!