Hello folks, March is here! And with March comes spring, bringing with it freshness, color, hope, change and the promise of a new tomorrow! Spring and fall are my favorite seasons, both are so mellow compared to the harshness of summer or winter.
The beginning of March is also a reminder for me to get back on track on activities which end up taking a backseat during the winter months. I need to start my morning walk, and also start monitoring my diet so I can fit into my summer wardrobe!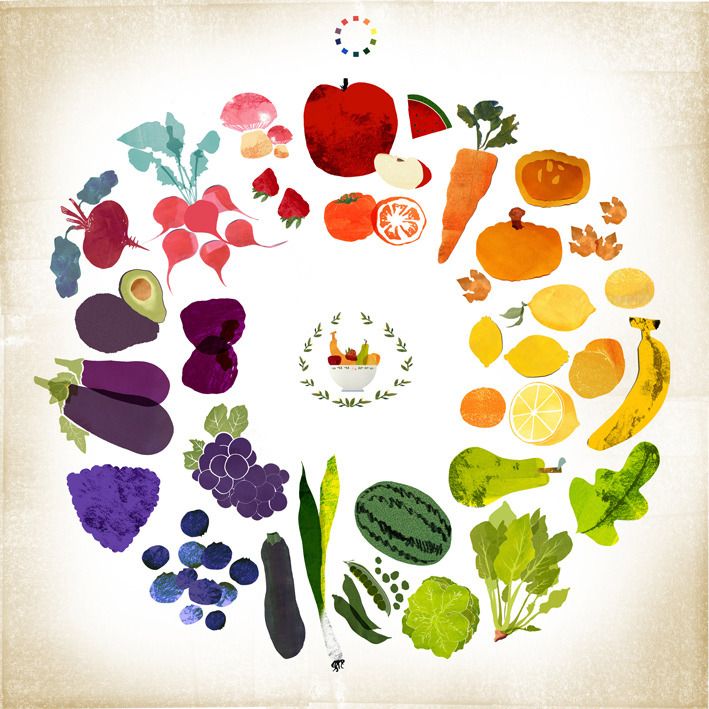 I have never had perfect skin or hair, so I keep trying new routines, diets and beauty treatments which could help me achieve the same. It's true what they say – you are what you eat. What you feed your body is what reflects on the outside. So to get glowing skin and healthy hair, one must fix their diet before trying anything else. Cosmetic products can help, but they will never give you 100% results if your diet and lifestyle are not appropriate.
There are many resources and guides on what one must eat for good skin and hair and it is difficult to assimilate all that information in one go. So after reading a couple of articles, I narrowed down on the top 10 foods which benefit both skin and hair. Below is my list, along with helpful tips on how you can incorporate the same in your daily clean eating routine.
My list is vegetarian (except for 1 item) and comprises foods which you can incorporate into your diet easily on a daily basis. So make no excuses, and get started with these foods now!
Berries – Add a serving of blueberries, blackberries, strawberries to your morning fruit bowl. Also add a dash of citrus by adding kiwis and oranges which help beat acne.
Carrots – My recommendation for including carrots in your daily diet is to add it to your salad bowl during lunch. Along with this, add a few slices of tomato, bell peppers, beet root and broccoli – all of which make your skin glow.
Eggs – With the yolk, please! There are essential fats and a significant amount of protein in the egg yolk, so don't toss it. Eating protein for breakfast is the perfect way to start your day and eggs make for a perfect power packed breakfast.
Lentils/Beans – All lentils (kidney beans, moong sprouts and chickpeas in particular) are a good source of protein. Add these to your lunch menu on a daily basis for healthy hair.
Nuts – Walnuts, almonds, cashew nuts are full of healthy omega 3 fatty acids and promote hair growth as well as glowing, smooth skin.
Spinach – Eating your greens is a sure shot way of ensuring good overall health, and spinach in particular aids skin and hair growth. Include this in your lunch or dinner menu, or add it to that green smoothie for maximum benefits.
Sweet Potato – I was surprised to see it on this list, but turns out sweet potatoes are good not just for your skin, but also for your hair. Sweet potatoes and avocados both make for an excellent evening, pre-dinner snack. And they are yummy too!
Whole Grains – Include whole grains in your diet everyday. Skipping these is the first step to hair and energy loss in the body. Also, if you want glowing skin and healthy hair, avoid white rice and make brown rice, or single polished rice your friend.
Yogurt – One bowl of yogurt on a daily basis can give you so many health benefits, glowing skin and healthy hair being just one of them! Add power to your daily cup by mixing ground seeds like sunflower, pumpkin, flax or chia seeds with the yogurt. I also include pomegranate to add some natural sugar and cut down on the nuttiness of the seeds.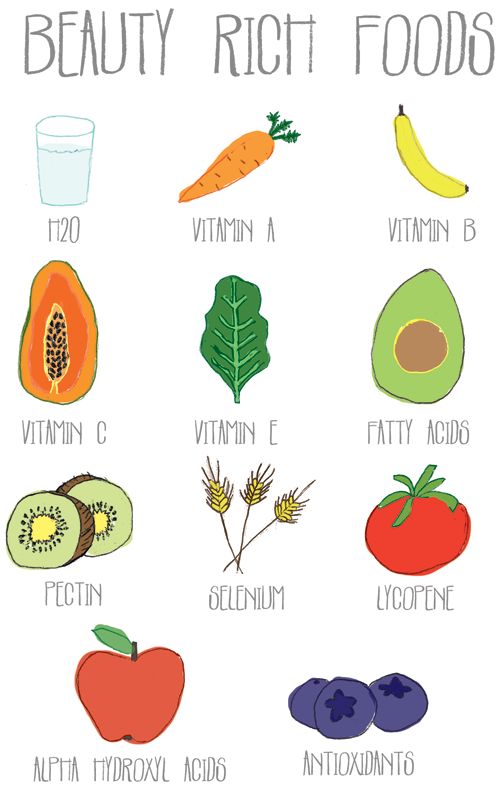 Apart from including these super foods, one must also have a healthy lifestyle as this directly impacts the condition of our skin and hair. I recommend starting your day with warm honey lemon water, eating right, making time for exercise daily, indulging in hobbies which make you happy, reducing stress (this is critical) and being positive, grateful and happy in every situation. Add to this the habit of drinking 4-5 litres of water, a few cups of green tea, and a piece of dark chocolate everyday and there you have it – your recipe for a perfect day!
I already take a lot of these foods, but I am not regular with my intake. Now, I plan to start including these in my diet everyday. Has any one noticed a dramatic change in skin or hair after adding these foods to their diet? Do share your thoughts and stories via comments below!
(Image Credits: Image 1, Image 2)