Parties and December go hand in hand! Whether it is a Christmas get together, a holiday party at work or a New Year's bash – going out gets more frequent in December. And every evening out is an excuse to go shopping and pick up a new party dress!
When it comes to party dresses, there are plenty of options to choose from – both in terms of tailoring and embellishments. I feel like we are living in a time where one can pretty much carry off anything – lace, sequins, beads, velvet – and still not commit a fashion faux pas.
Personally, I avoid dresses with deep necklines or short lengths, and I am a big fan of sequins! ASOS has a fantastic collection of party dresses for 2015, and below are a few of my favorites. You can click on the link above each image to directly buy from their website. Happy shopping!
Scattered Gold Ombre Embellished Maxi Dress | $226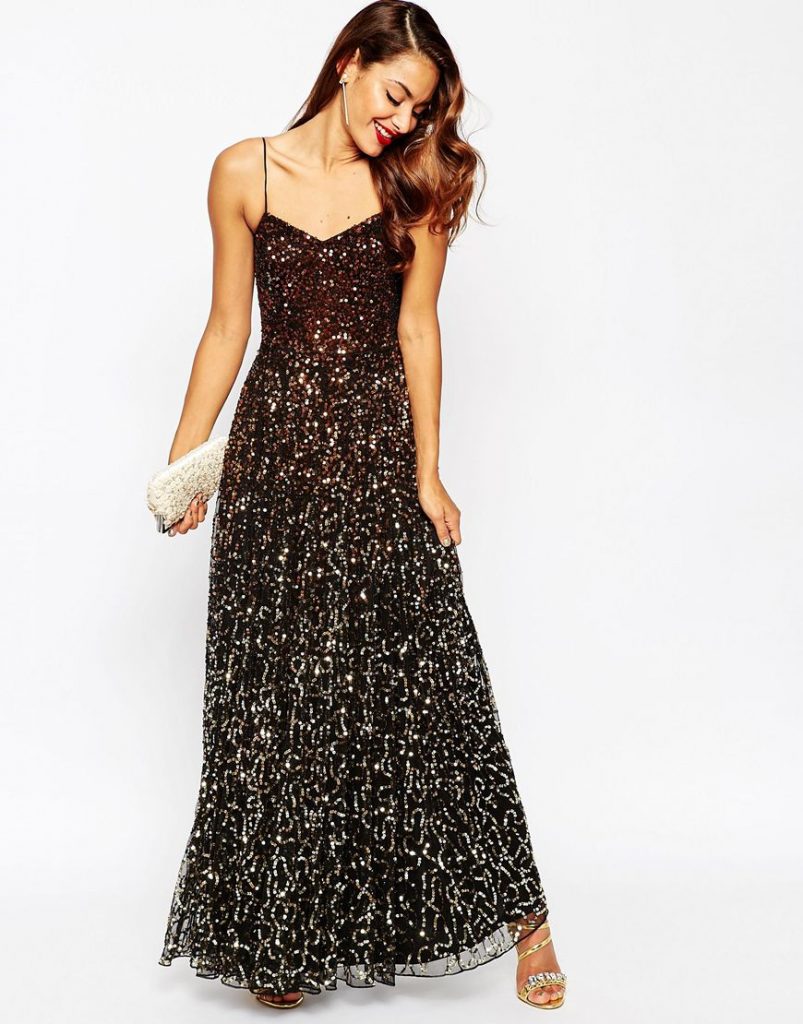 Chi Chi London Premium Lace Midi Prom Dress With Bardot Neck | $121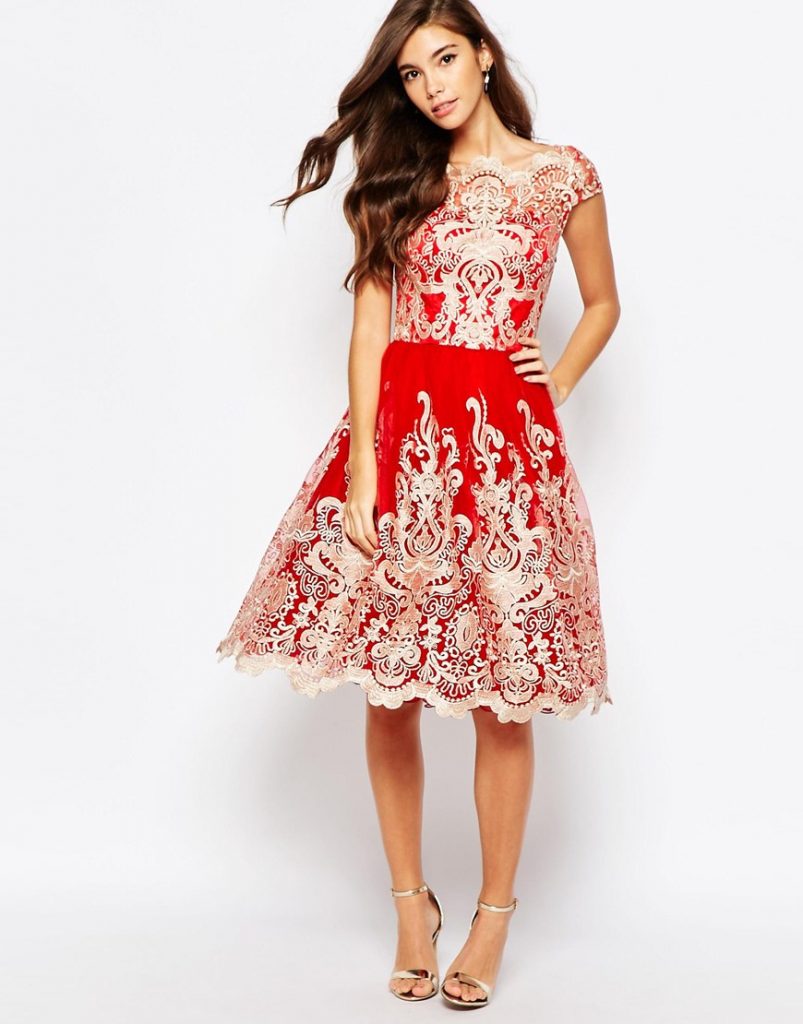 Sequin Kimono Mini Dress | $171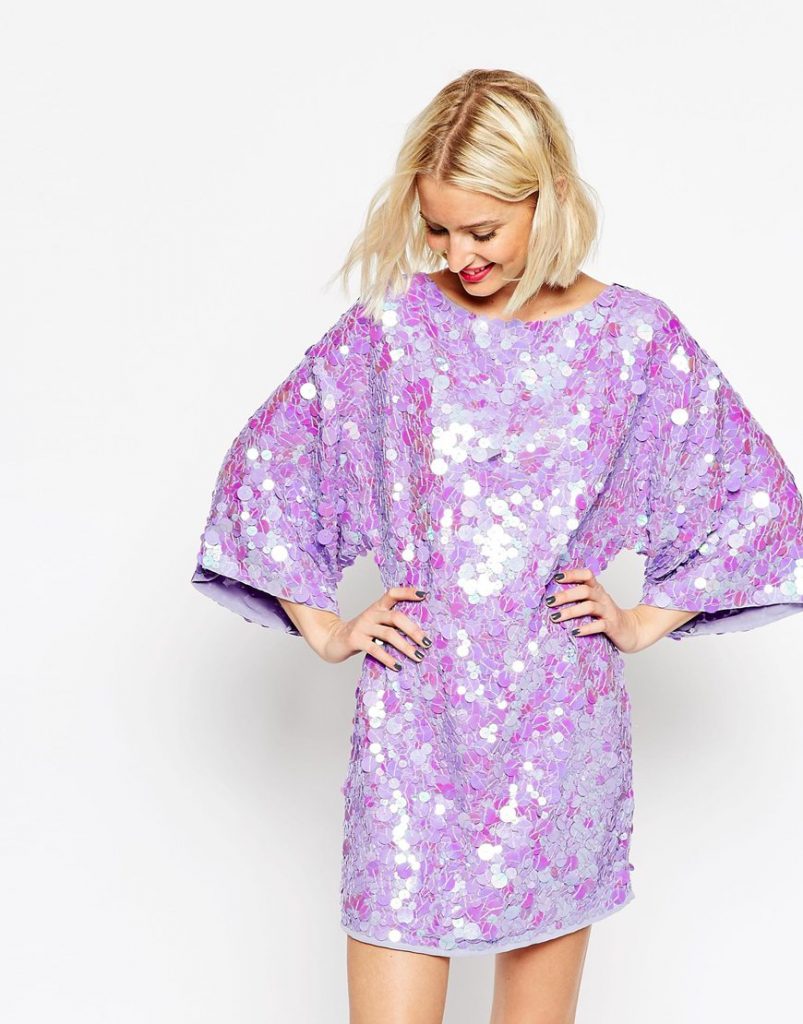 Premium Mermaid Iridescent Mini Body-Conscious Dress | $323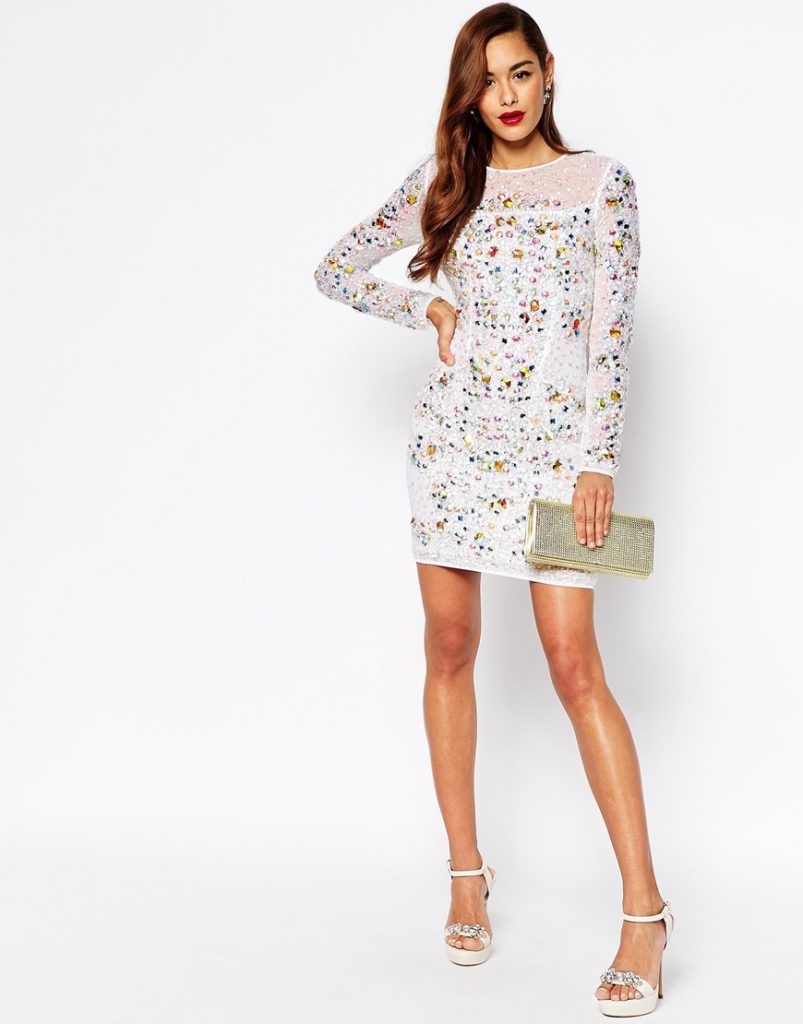 Chi Chi London Premium Metallic Lace Midi Prom Dress with Bardot Neck | $171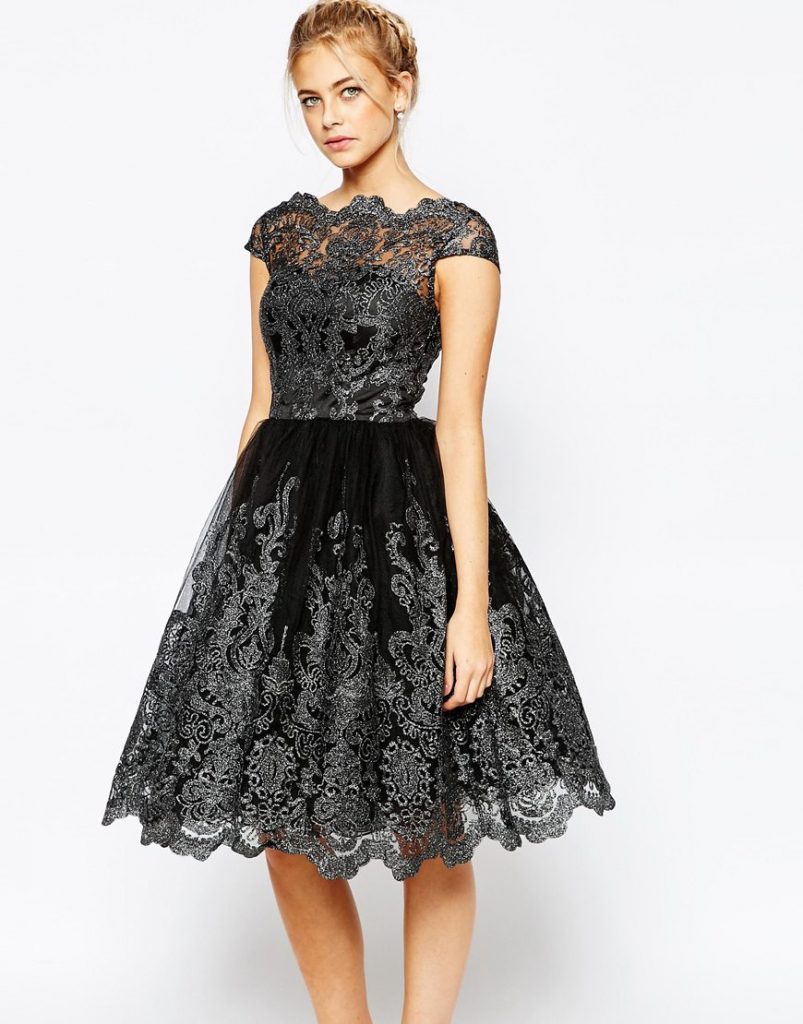 Paisley Embellished T Shirt Mini Dress With Fringe Sleeves | $323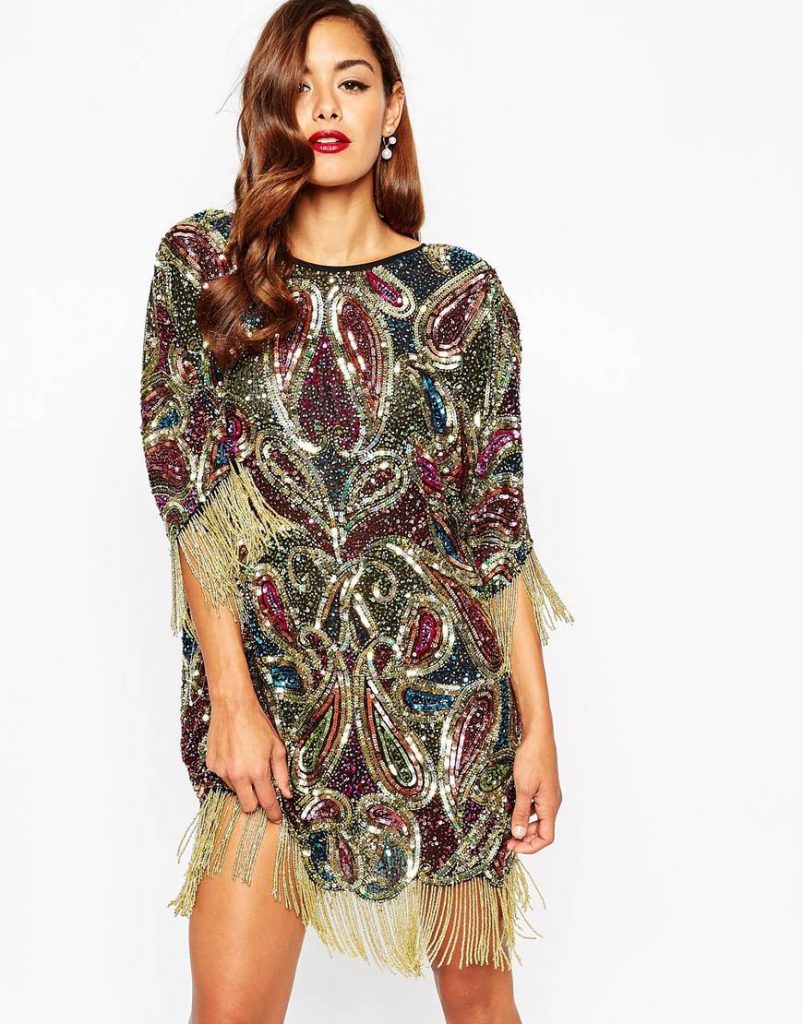 Premium Sequin Stripe Polo Mini T Shirt Dress | $188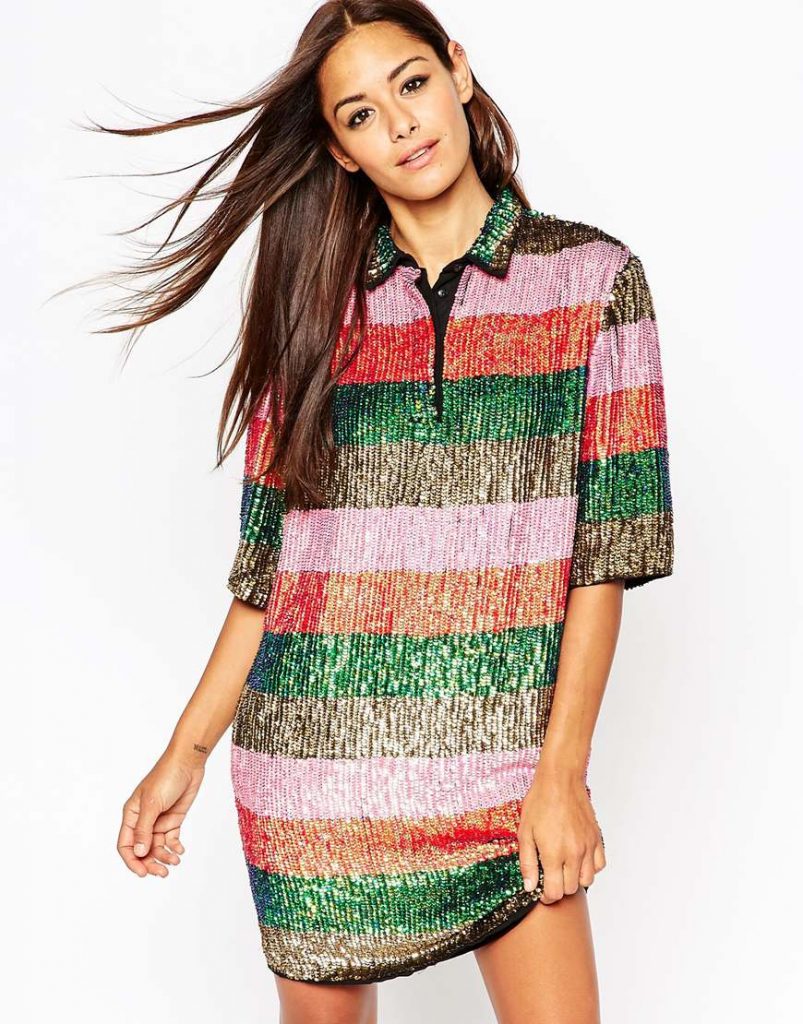 Premium Mermaid Body-Conscious Dress | $323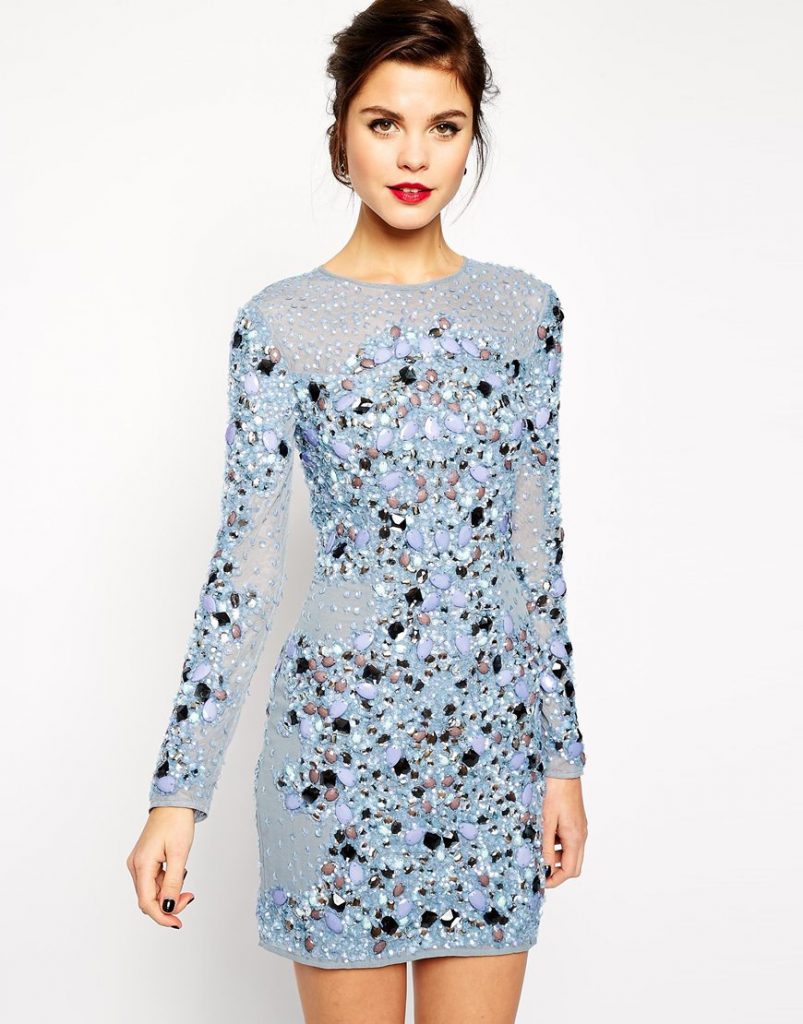 (Image Credits: As linked above)