Hello people, can you smell the weekend? I can! This is one of the reasons I picked Thursday as my 'hobbies sparkle' day – it inspires action because it is so close to the weekend.
One of my resolutions this year was to explore knitting/crochet as a hobby. It combines 3 of my favorite interests – cloth, color and creativity! I love the fact that I can let my imagination soar and create something wonderful and unique. Also, my mother is an expert on this subject – she has been knitting for as long as I can remember. I always feel warm, happy and peaceful when I watch her knit.
So far, the only progress I have made is around 'shopping' for my hobby, I purchased a beginners kit and some yarn along with sample patterns a while ago. I think I am going to make an effort this weekend and get started, and below is the pattern which is going to be my first (with plenty of help from mom of course!).
Joanne of Craft Passion introduced the Owl Amigurumi pattern on her website a while ago. The pattern is from a guest blogger, Mei Li who blogs on AmiguruMEI.com.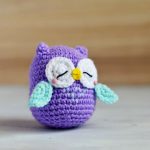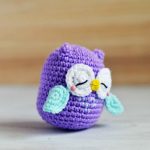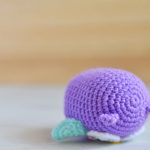 Murasaki means purple in Japanese, and this pattern will give you a cute, sleepy, tiny (3 inches in height) purple owl which you can display anywhere you like. It is fairly easy in terms of skill level, and should take about 2 hours to complete. All details on the pattern and materials are available on the Craft Passion website.
So this weekend, I am going to give this delightful owl pattern a shot! I am pretty certain I won't get it right in the first attempt, but whenever it is complete, I will share a picture with all of you right here on my sparkly blog. Wish me luck!
(Image & Pattern Credits: Craft Passion)