Hello folks, how is your week coming along? Wednesdays on my blog are dedicated to art & design, and today I am sharing with you something wonderful I stumbled upon last week.
Love art? Like animations? If you answered yes to both the questions, then welcome to the club! I am obsessed with animated art and design GIFs, so much so that I started creating some myself (using the cool auto-awesome feature in Google+).
This particular animated jungle art GIF really caught my attention – I haven't seen such a clean effect in a very long time. How is this for some sparkly, arty inspiration today?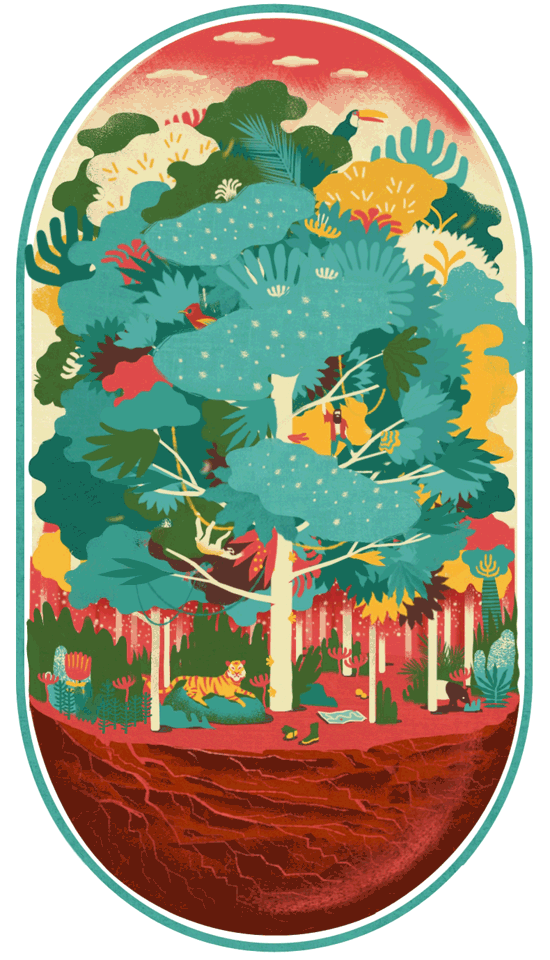 PS – The artist is Rafael Varona and all the images are from the website The Jealous Curator. If you love art, do check out this blog, I promise you won't be disappointed! I spent a couple of very happy hours last week just browsing art curations from different artistes on this website.