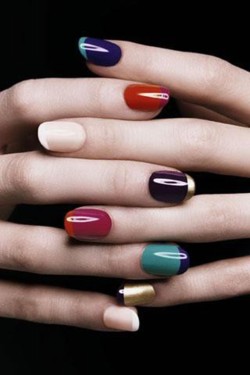 Hello wonderful people! For this week's Thursday post, I am doing a round up of my favorite french manicure styles – so this one is specially for the ladies.
I am obsessed with nail paints and nail art. I sometimes change my nail paint twice, no, thrice a week. I like to follow the latest trends in colors and styles, and am always open to experimenting and trying something new. I usually keep the length between short to medium (yet to warm up to the stiletto trend) and prefer both traditional oblong and modern square shapes.
In styles, I am partial to the french manicure and also a huge fan of accent nails. (Fun tip: check out this link to know what your accent nail says about you). Lately, I have also been experimenting with decals – but I will talk more about that in another post.
This week, I wanted to share some of my favorite french manicure DIY styles. I have tried most of these myself, but never got around to clicking a photo (pity!). I will keep that in mind the next time I change my manicure.
A lot of websites suggest using cello-tape or band-aid to get that perfect french tip. Some also recommend the french manicure white tip pen. I personally find it easier to just do it by myself, without using any of these props or tools. (Although lately I have been thinking of getting the pen – just for the sake of convenience). With practice, you can actually get pretty good french tips without any of these materials – just make sure you are painting your nails on a flat surface and have plenty of elbow room!
I did a round up of some of my absolute favorites styles below. My top tip – experiment! Try these styles with different shades, nail paint textures, decals and mix and match to come up with something unique to your personality. Do comment if you know of any interesting french manicure styles – I would love to try them on!
Classic french nails – You can't go wrong with the classic french mani! Try it when you want to keep things simple and clean. I usually turn to this one before an important business meeting or travel.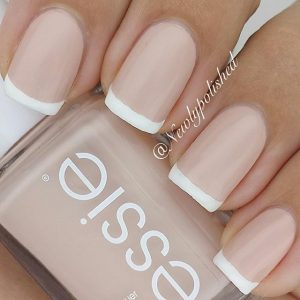 Classic, with a twist – This involves a spin on the classic manicure, by substituting the white with a bold black. What I like about this style is that the palette stays neutral, which means you can take this manicure to your office and still make a statement. The black and nude often comes out looking very, very good. It also creates an illusion of longer nails – which is a great add on! Another variation to this manicure is the addition of an outline versus coloring the entire tip. This can be tricky and take some practice, but the end result is worth the effort.
Bold colors – If you are in the mood to try something new, ditch the neutrals for strong, bold colors like red, navy, purple or wine. This works best for evenings and special events – it might be too dark to pull off during the day or at work.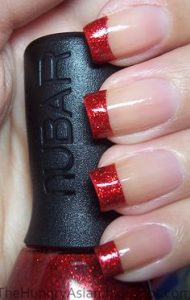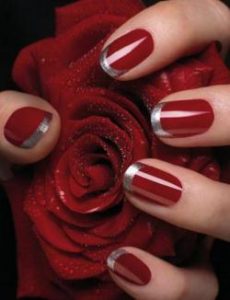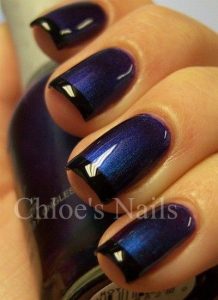 Flirty pastels – Fun, summery and light – these variations are fresh and pleasing to the eyes. They work perfectly for a first date or a day out in the city. I tried a variation with mint and pale orange this summer – it turned out gorgeous and was a great conversation starter.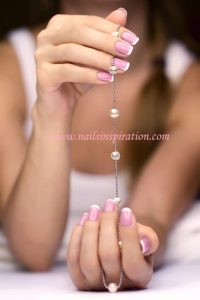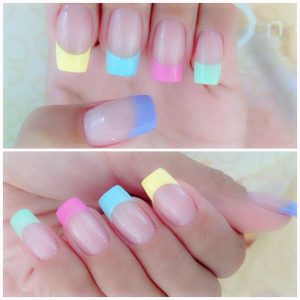 Neon and fun – Neon nails are still pretty popular – I feel like I can never have enough of them! When paired with neutrals like gray or nude, the end result is pretty striking and will make you stand out from the crowd. The yellow version is actually very cheery and bright – one of my absolute favorites from this category.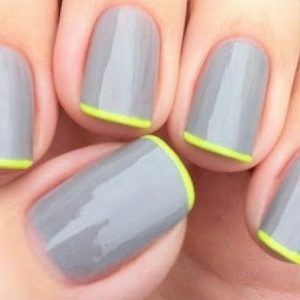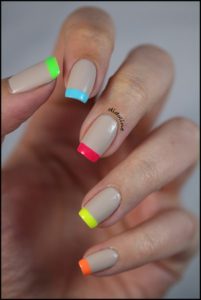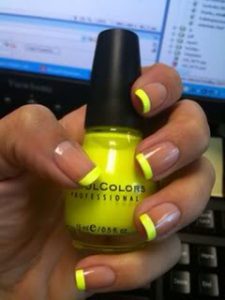 Color on color – A subtle way to do french tips is to try two different shades of the same color. This trend works with almost every color you can think of – which makes it extremely versatile and convenient to pull off. I call it the 'lazy' french mani – no fuss and easy on the eyes.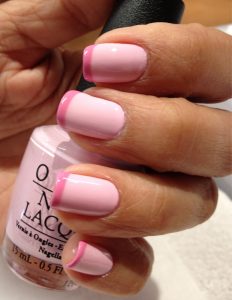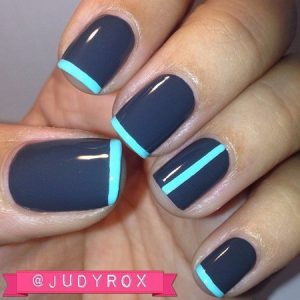 Textured – I will be honest, I am yet to try this one out. This variation uses two distinct nail paint textures of the same color to give a unique effect. It's probably the style I will try next when I change my french manicure.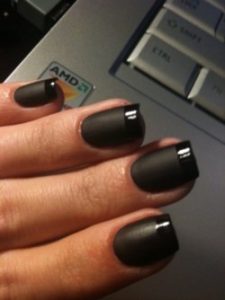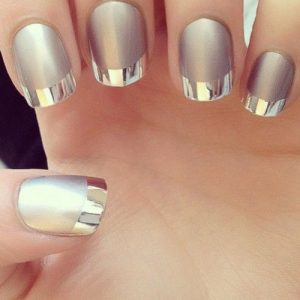 All that glitters (sparkle/metallics) – Think party, holiday and festive! Sparkle or Metallic tips in gold and silver spell GLAM in a very obvious fashion. I have personally repeated the black and gold manicure several times. This is my go to manicure for Christmas and New Years!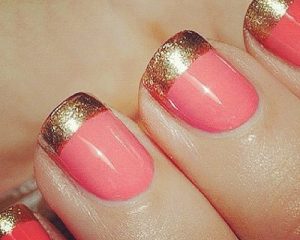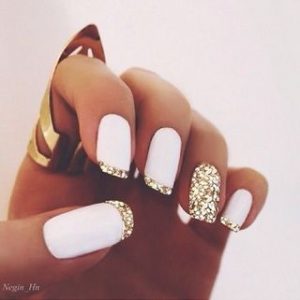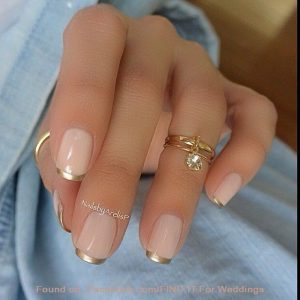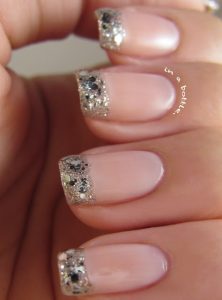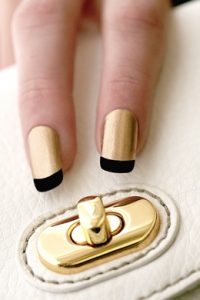 Accent nails – Quirky and fun, accent nails give your manicure a bit of an edge and break the monotony of having just one pattern. My favorite accent nail finger is the ring finger, but other variations work just as well!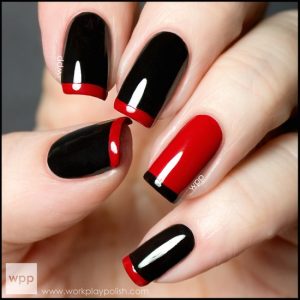 Something different – Why restrict yourself to the classic french tips? Go chevron, diagonal or reverse! This might be difficult to pull off without some help, but is worth a shot for that special evening to make sure you get all the attention you want!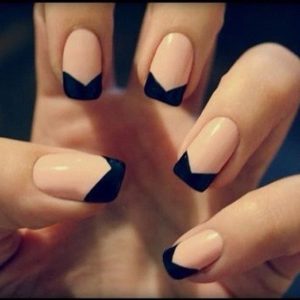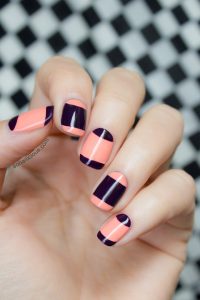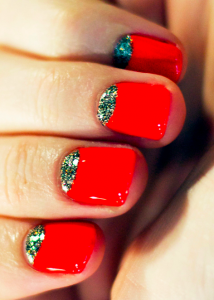 (Image Credits: From L-R and top to bottom: Link 1, Link 2, Link 3, Link 4, Link 5, Link 6, Link 7, Link 8, Link 9, Link 10, Link 11, Link 12, Link 13 – Google Images, Link 14, Link 15, Link 16, Link 17, Link 18, Link 19, Link 20, Link 21, Link 22, Link 23, Link 24, Link 25, Link 26 and Cover Image from Tumblr)