Alright, alright – I know I do just one sparkle post a day, so you must be curious to know where this is coming from?
If you are like me, you probably follow all award functions around the world – perhaps not for the movies and winners (well maybe sometimes), but definitely for the fashion! 'Who' wore 'what' that night on the red carpet and 'by whom' is a question that keeps the fashion fraternity excited and sleepless throughout the awards season.
Given that the ceremony for Golden Globes just commenced last week, I chanced upon this Vogue article on Golden Globes 2015 Fashion, and couldn't resist the urge to share my top picks from the red carpet!
I am not sure if the fashion police would agree, but I totally loved the following celebrity looks: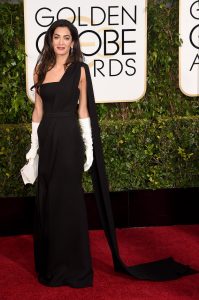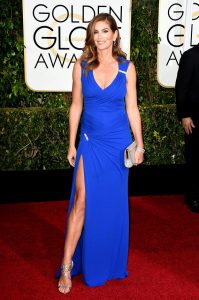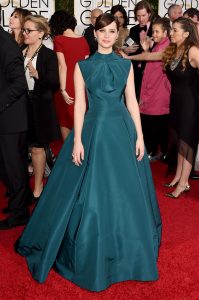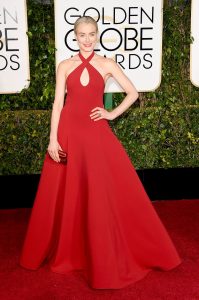 From Left to Right: 
Amal Clooney in Dior Haute Couture – I love the classic, retro vibe of this look. It is simple, understated and yet sophisticated enough to make a strong statement on the red carpet.
Cindy Crawford in Versace – The electric blue looks great on her and brings a vibrant pop of color to the event!
Felicity Jones in Dior Haute Couture – I loved both the silhouette and color of this Dior gown. Teal is an unusual choice for a red carpet outing, but something about how this look is put together just makes it work.
Taylor Schilling in Ralph Lauren Collection – You can never, ever go wrong when you wear red on the red carpet! This look is clean yet powerful – perfect for the night in question.
I am by no means a fashion expert, and these are merely my top picks from the awards night. I think every guest looked their spectacular best at the ceremony, do you have any favorites you would like to share? Do tell in the comments below!
(Image Credits: All images courtesy Vogue.com; Cover image from Asos.com)