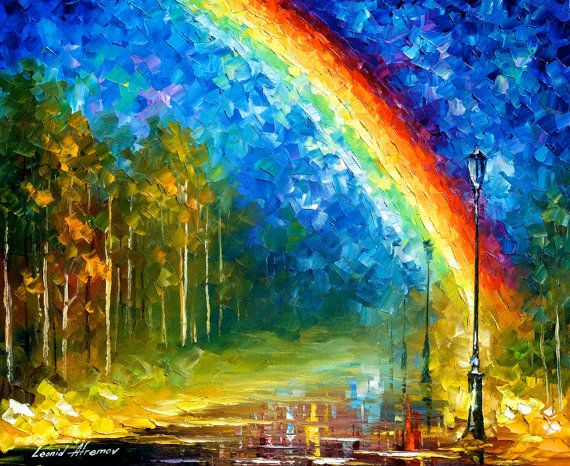 Hello everyone! I am so glad it is Wednesday – just two more days and then it is weekend! For this weeks 'In vogue' post, I decided to cover art which could brighten up the rest of your week. Ladies and gentleman, put your hands together for artist extraordinary – Leonid Afremov.
Leonid Afremov is a modern impressionist painter with a unique style and easy to identify technique, which sets him apart from other artistes. I discovered his work when I was captivated by a gorgeous screensaver on a colleague's desktop 2 years ago, and have been hooked since!
There are several reasons why I love his work:
His artworks are fresh and colorful. I love multi-color imagery, art and design, so naturally then, his art is a personal favorite.
All paintings are inspired by cities, travel and day to day moments – capturing the simplicity and beauty of everyday life. Just one look at any of his paintings, and I feel inspired, positive, happy, and sometimes, in love.
All his paintings have a warm and vintage vibe. I don't know if it is the technique, or his use of multiple colors, but each artwork leaves you with the same feeling as that of a happy sunny day or a cozy winter night.
His art is simple and easy to absorb. I don't feel the pressure of finding a deep hidden meaning, or having an intellectual conversation on any of his paintings. They are uncomplicated and can be enjoyed by anyone – this in turn gets them mass appeal and an infinite audience.
He sells all his paintings online! He is perhaps one of those rare artistes who continuously releases and shares his artwork on the web through different sites, thus being highly engaged with his audiences.
If I were to describe his art in a nutshell, I would say his paintings inspire me to "stop and smell the roses". Now isn't that a wonderful feeling to have in this fast paced world?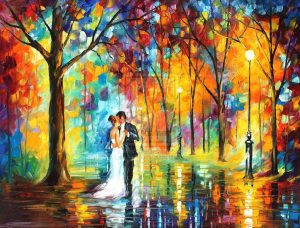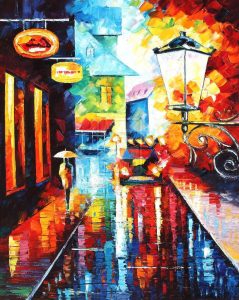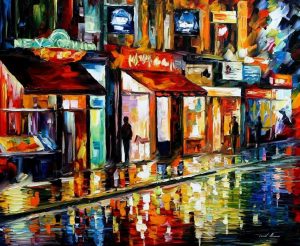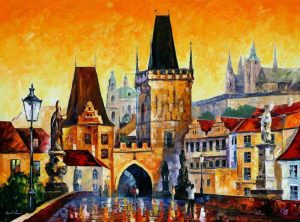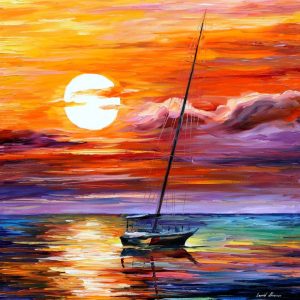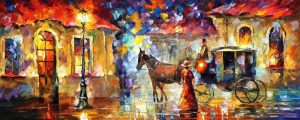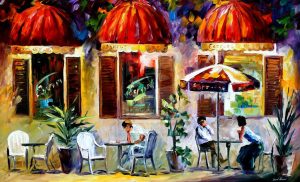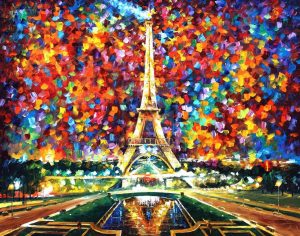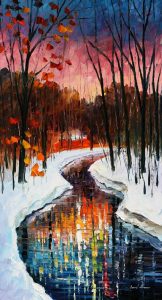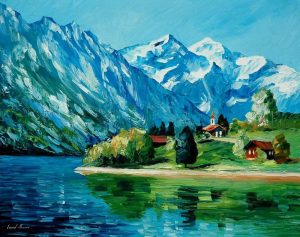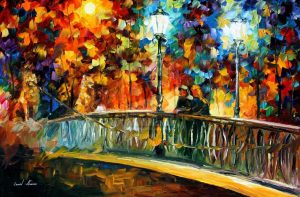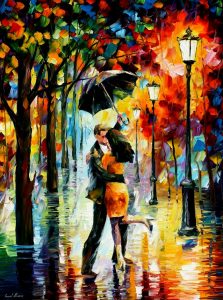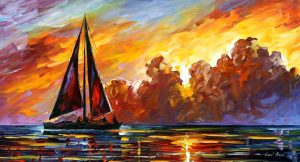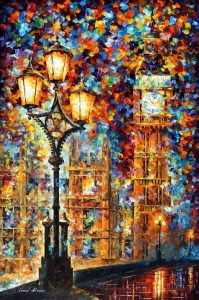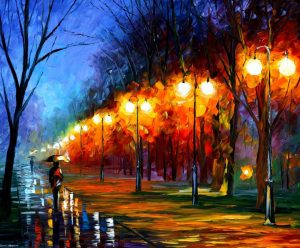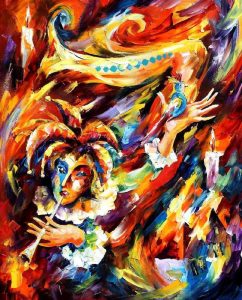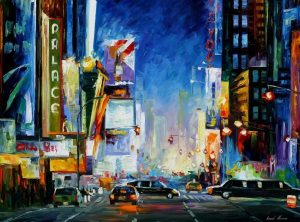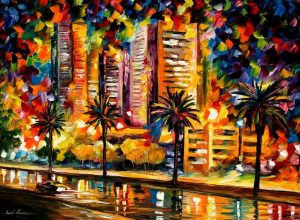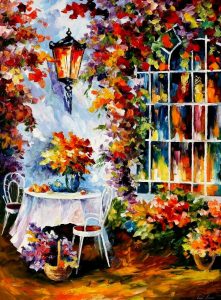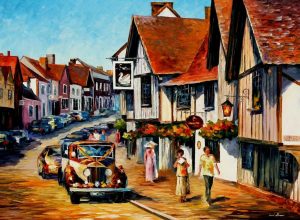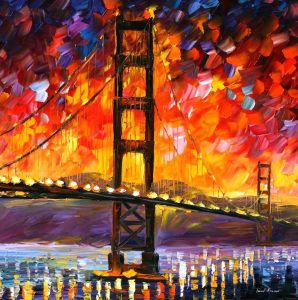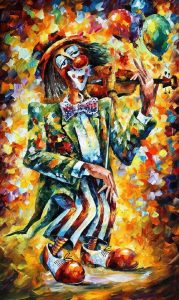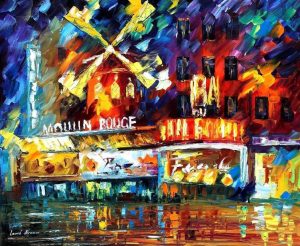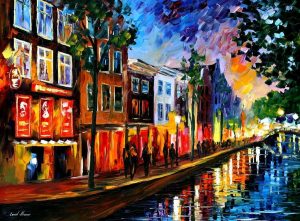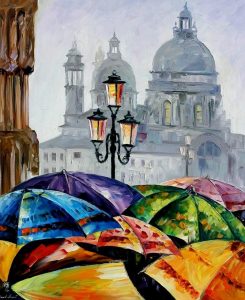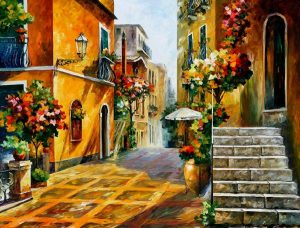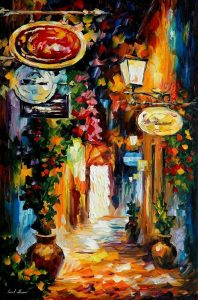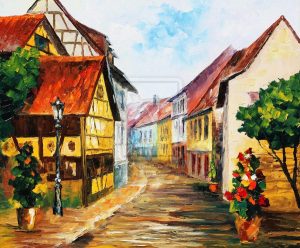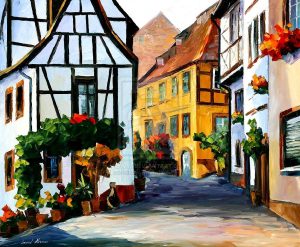 Clockwise from Top: Rainy Wedding, Rainy Mood, Old Pub, Tango of Passion, Prague, Far and Away, Horses, Espresso Paris, Eiffel Tower, Winter Stream, Enchantment, Date on the Bridge, Dance under the rain, Crimson Clouds, London Dreams, Fall Rain Alley, Music from the Sky, Broadway, Palms, In the Garden, Road, Golden Gate, Fanny Clown, Moulin Rouge, Amsterdam, Rainy Day in Venice, The Sun of Sicily, Amsterdam, Vibrations of Time, Town in Germany, Germany Town on the Hill.
(Image Credits: All images from the artist's official gallery on Deviantart.com, Cover image from Etsy.com)