Hello folks! Today I wanted to share a really cute and useful owl printable I discovered while browsing my Pinterest feed.
What if you have to give chocolates out as a treat, but still want to add that personalized touch and make it special? This cute owl printable will help you do just that!
Use this printable for wrapping Hershey Miniatures Chocolate Bars and turn them into 'owl'some surprises.  Print in color on thick card stock paper per the instructions given on the site. Then cut out, fold along the vertical lines and close it by sticking around the tab labelled 'adhesive'. You can also personalize with a message or name before you proceed to cut and paste.
Isn't this super easy and cute? And the end result is such a happy, personalized and delicious surprise! Thanks to Lisa from Lisa Storms, who made and shared this printable on her blog.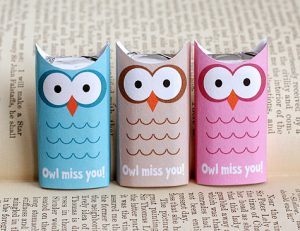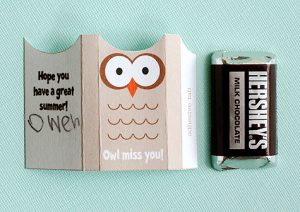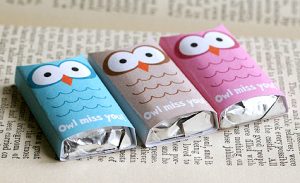 (Images and Printable courtesy Lisa Storms)