It's August, which means we are nearing the end of summer! As the season slows down, take some time off from your hectic schedule for one last summer break! And what better place to celebrate summer than Spain?
Every year, on the last Wednesday of August, several thousands of people get together to participate in the La Tomatina festival in Buñol, Spain. It is a fun tomato throwing event organized in the Plaza del Pueblo. People get together for a big food fight and throw tonnes of over ripe tomatoes at each other. It is an eagerly awaited summer event, and a highly popular tourist attraction for the town. For a quick preview of the festival, watch this song from one of my favorite movies. This is a festival which involves lots of fun, frolic and laughter and you end the day literally 'painting the town red'!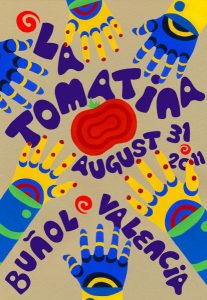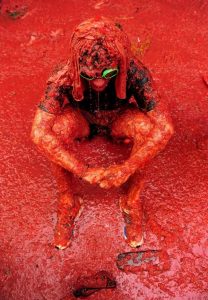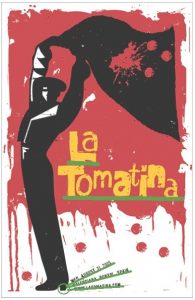 The 2015 edition is taking place on August 26 and is even more special as it marks the 70th anniversary of the festival! The event is ticketed, and you can buy tickets priced at 10 Euros on their official website here. This year's event promises to be bigger and better with 22,000 tickets, 150 tonnes of tomatoes and additional activities like sound shows in place for your entertainment.
Here are a couple of helpful links from their official website and elsewhere to get you started:
So what are you waiting for? Make the most of these last few summer days and take off now! This one's definitely on my bucket list, and I hope I can participate sometime soon in the coming years!
(Image Credits: Image 1, Image 2, Image 3)
PS – If you haven't already, follow me on Bloglovin now and help me win their August challenge!