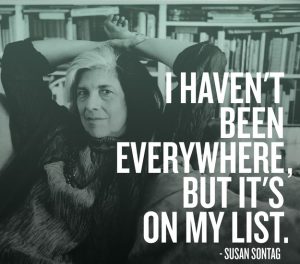 Hello everyone. It's Travel Tuesday on my blog today, but I just cannot decide which location from my wishlist I want to cover next! I have a large list of cities and countries I want to visit during this lifetime, and today I am finding it difficult to pick one that I can feature on my weekly post.
Over the last few days, I have been reading a lot about hot travel destinations for 2015. Each site and author has their own take on travel trends for the coming year. I went through a bunch of these lists and came up with my own version of the 2015 travel wishlist. This is not exhaustive though; while I would love to get a chance to visit these places in the coming months, I would be happy to travel wherever destiny takes me.
Hence in no specific order, presenting the top picks for my 2015 travel wishlist:
Italy
Bali
Australia
Singapore
Sri Lanka
Spain
Turkey
Ireland
Dharamshala
Morocco
Of course, Paris is where my list starts – it's on its own sweet pedestal, right at the top!
So here's a fun thought – let me know your favorite destination for 2015 and thoughts on which one I should pick for my next travel guides post. I will go through the comments and select the one with the maximum votes for my sparkly compilation next week!
Reading List: Fodors, Conde Nast Traveler, Travel & Leisure, Lonely Planet, World of Wanderlust, Skyscanner
(Cover Image: 99 Travel Tips)