Given the amount I travel on a regular basis, I have become adept at testing and adapting different travel hacks to make my journey more comfortable. Travel hacks are basically tips and tricks which make travelling convenient, easy and effortless! If you search the internet, you will find plenty of travel hacks which can be useful for your trip; I particularly like the ones listed on Buzzfeed, Babble and Popsugar.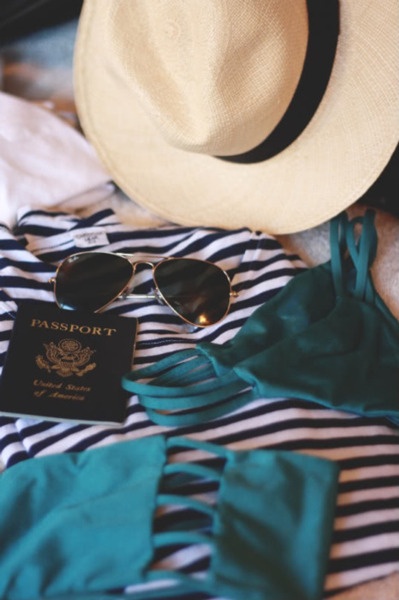 I have three favorite travel hacks which often save me time and make my journey painless. I have tried these on countless flights abroad and find they actually work! These are: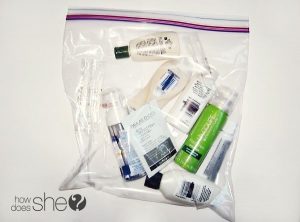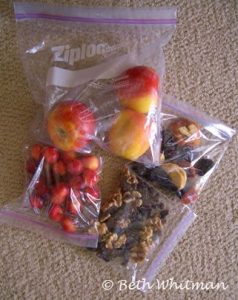 Packing all my cosmetics/liquids in a Ziploc bag – This simple trick can save you a lot of time and effort on your trip. It speeds up your pace at the security queue because when all your liquids are in one place, you just have to remove that bag and place it back when done. Additionally, I have noticed that packing items in a Ziploc bag also prevents any undesirable leaks or spills which might happen otherwise due to the air pressure. Even if you were to experience any spills, the Ziploc bag will absorb most of the liquid and save your handbag from unpleasant stains and smells! Ziploc bags are also great for packing quick snacks like M&Ms, trail mixes, energy bars, nuts and chocolates – a good way to ensure you never go hungry on a trip!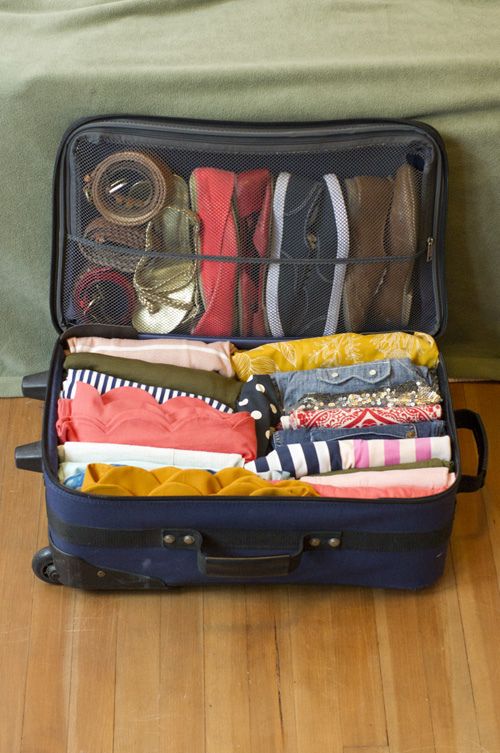 Rolling clothes to save space and avoid wrinkles – My roommate at college gave me this wonderful packing tip and trust me, this is the best packing tip I have ever received! Not only does rolling clothes create extra space, but it also comes in handy when you have to pack all of your shopping. I shop a lot, and end up with several bottles and jars of cosmetics and perfumes. During packing, I just roll up all such breakable items in my clothes to prevent any damage or spills. I have never had a situation where any bottle leaked, broke or got damaged during transit thanks to the extra cushioning provided by the clothes. So this is an expert tip which not only helps you save space but also helps safeguard your shopping when returning home!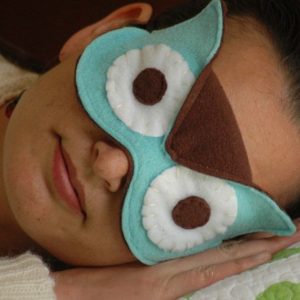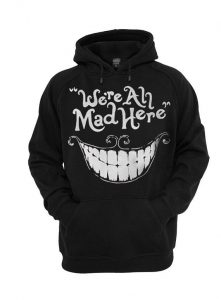 Packing these items in my carry on: an eye mask, pair of socks, warm hoodie, scarf and TSA accepted locks – Essentials which will help you get the much needed shut eye during your journey, safeguard you from the cold and dry conditions in a flight and prevent you from getting any unwanted allergies from the shared blanket/pillows available on a plane. I have sensitive skin and prefer to keep myself warm by using my own scarf and/or hoodie instead of the plane blanket. I also find it difficult to sleep on flights, but this time I used an eye mask for blocking out light and it really helped me catch a few winks. TSA accepted locks are another thing I use and pack for flights. These can be opened by a universal key which means your locks will not be damaged by security personnel if your bag goes for an inspection. Also, one key can be used for multiple locks, and if you happen to buy another bag, you can just use the additional TSA lock you are carrying for locking it!
These three travel tips have always helped me during my trips and I would recommend you try them out during your next visit as well. I would love to know if you have a favorite travel hack which always works for you, do share your story via comments below!
(Image Credits: Cover, Image 1, Image 2, Image 3, Image 4, Image 5)