I know what you are thinking – why am I writing about manifestos today? A manifesto sounds like a very serious term, something that we would associate more with politics and less with travel.
Loosely defined, a manifesto means a public declaration of intentions and views of an individual or group. However, having a manifesto need not be restricted to just political parties or people; one can establish intentions for any facet of their life! 
These days, people come up with plenty of interesting manifestos focusing on different themes such as health and nutrition, spirituality, mindful living, specific hobbies like travel and other activities connected with their lives.
If you search for travel manifestos on Pinterest, you will come across several versions ranging from the highly inspiring to just plain funny! My favorite travel manifestos are shared below. I love how both these versions talk about travel being a means of getting lost, only to find yourself! This is something I experience every time I travel, which is why both these versions deeply resonated with me.
Do you have a favorite travel manifesto you would like to share? If yes, drop me a note via comments below. Happy traveling!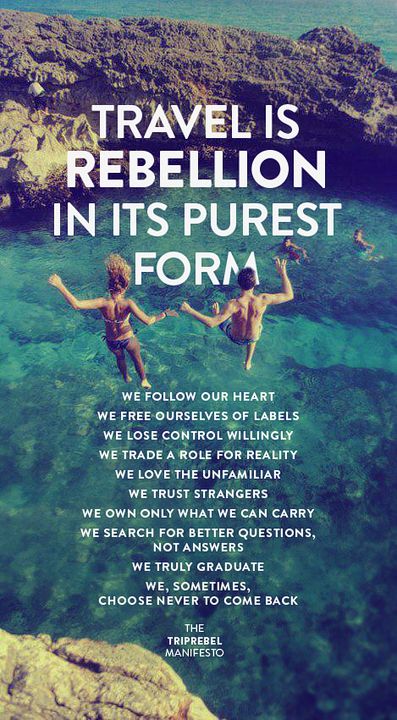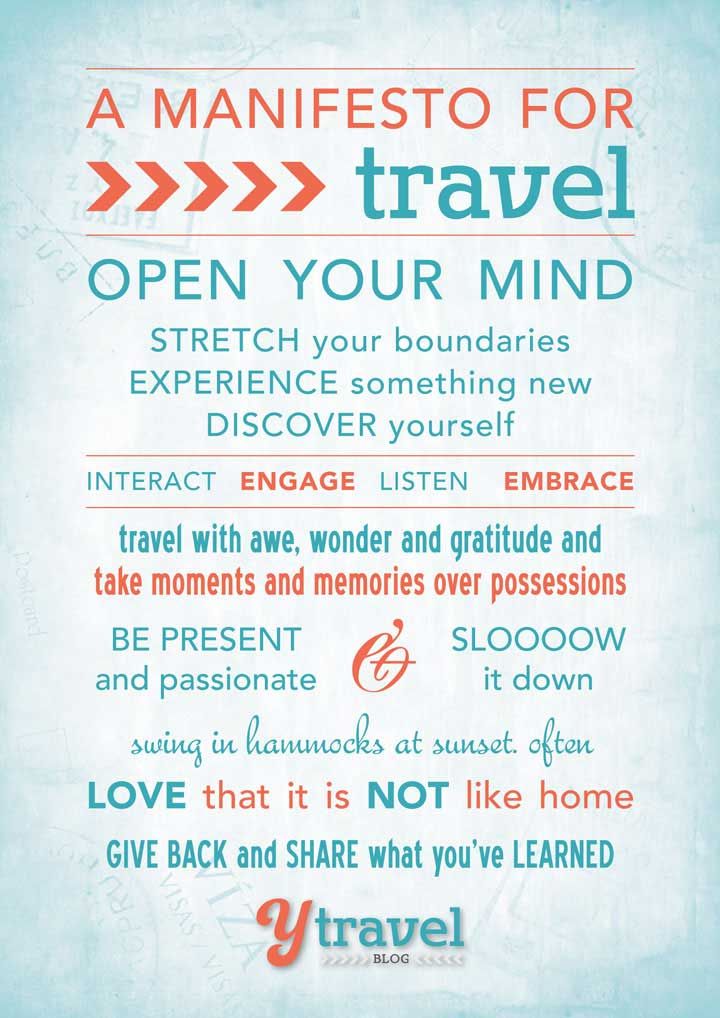 (Image Credits: Image 1, Image 2)