Hello everyone! Every Thursday, I focus on one of my hobbies/interests. This week, I am talking about 'paper' and in particular, 2015 printables to keep in sync with the advent of the new year.
I love collecting journals, planners, calendars and every year, I scour the internet to find the best creative printables which I can use for planning my year ahead.
In 2014, I decided to go paperless and switched all my planning to Evernote and Wunderlist. A combination of these two apps worked beautifully to get me organized and productive last year! However, even though I don't intend to maintain an offline, paper journal for most practical purposes, there are still some printables I collect and use as an annual ritual. So I decided to do a round-up of my favorite planning resources below, hope you find these useful for your purposes in 2015 too!
1.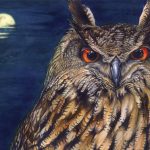 2.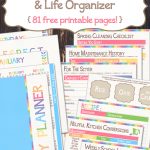 3.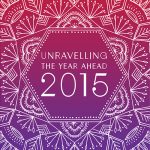 2015 Calendar: Because everyone needs a calendar!
The whimsical Owl Barn 2015 Calendar: The folks at My Owl Barn have a free printable calendar every year to make sure you have an 'owl'some year ahead.
2015 Organizer / Planner: Be planned, be prepared. 
The Ultimate Customizable Personal Planner: This free printable planner includes sections to cover all your planning needs – monthly calendars, weekly to-do pages, note sheets, journal pages, blog planning sheets, meal planners, recipe sheets and even inspirational graphics and quotes to keep you going through the year. Feel free to mix and match from the available 81 sheets to come up with a version which meets your requirements.
2015 Affirmations / Resolutions: So we are more aware of what we want this year.
Unraveling the Year Ahead

 Workbook: I love

Susannah Conway's

 yearly workbook! I use this to set intentions rather than resolutions, which in turn makes me more aware and ready to attract what I truly want in life. 
Apart from the above three, I am sharing below some more links to my favorite 2015 inspirations and printables, hoping this will leave you with some quirky, fun and unique ideas to kick-start your year.
1.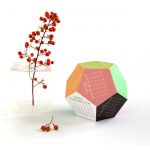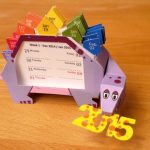 2.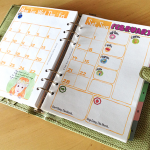 3.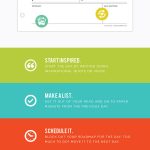 4.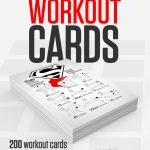 5.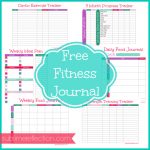 6.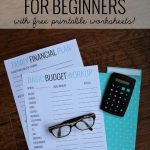 7.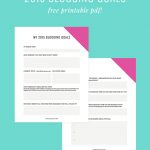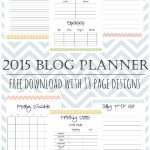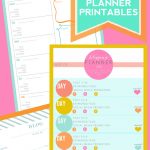 8.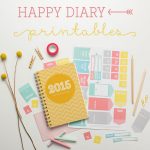 9.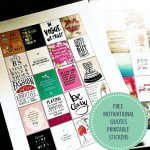 9.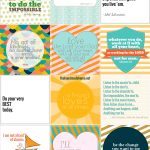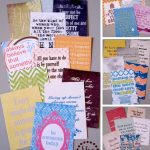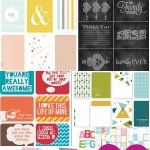 10.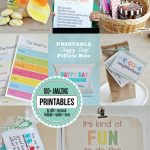 Crafty 3D Calendars: Love the Dino Calendar & the 3D 2015 Calendar.
LimeTreeFruits 2015 Planner: Simple, colorful and feminine – this one's designed specially for the ladies.
Design your Day: A daily planner to make you more productive and efficient.
Free printable workout cards from Neila Rey: Get motivated to get fit this year.
Free Fitness Journal: Free PDFs to track your diet and exercise progress.
Financial Planning Worksheets: Basic budgeting and financial planning worksheets.
Blog Planners: Find a useful 2015 Blog Planner here and here and some colorful post planning inserts here.
Happy Dairy Journal Printables: Cute and happy tag templates to decorate your journal.
Free Motivational Stickers: I love having positive and inspiring stickies around my desk! Check out some pretty ones at Beautyholics Anonymous, The Handmade Home, Book of Mental Hugs, Happiness is Homemade.
100+ Free Printables: In case you didn't find what you were looking for, check out this collection of 100+ free printables at Thirty Handmade Days – yours to try if you subscribe to the website.
(Image Credits from L-R: My Owl Barn, Green Child Magazine, Susannah Conway, Digitprop, A Piece of Rainbow, LimeTreeFruits, Day Designer, Neila Rey, Sublime Reflection, Pretty Providence, The Nectar Collective, Life with my Littles, House of Rose, Tiny Me, Beautyholics Anonymous, The Handmade Home, Book of Mental Hugs, Happiness is Homemade, Thirty Handmade Days)