The Fourth of July weekend is just round the corner, and if you have not planned a mini getaway, then chances are you are having a nice summer party at home! If you plan to spend your weekend chilling with family and friends, then it might be a good idea to look up game and food DIYs online.
One super fun activity you can plan for the evening is "writing with sparklers". Fireworks are a Fourth of July staple, and taking photographs when people are writing with sparklers is an engaging activity bound to interest both kids and adults. You have probably seen a lot of creative sparkler photography all over social media during this time, so it might be a great idea to recreate some of it this weekend!
Sparkler photos can be created using a DSLR, a point and shoot camera as well as your phone. Just set your device on a tripod, turn off flash, adjust the aperture to f/16, set ISO to 1000 and shutter speed to 3 or 5 seconds. Then press the shutter button and have people move their sparklers in whatever shape or word you want.  This blog post by Mark Morton of Hallmark will give you exact details on how you can make your shots amazing using some simple photography tips and tricks. Practice with a couple of dummy shots till you get it right! And don't forget to stay safe through it all. Now isn't this a fun Fourth of July activity?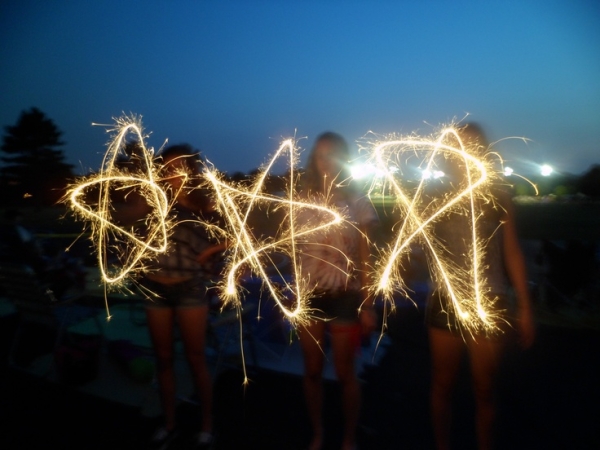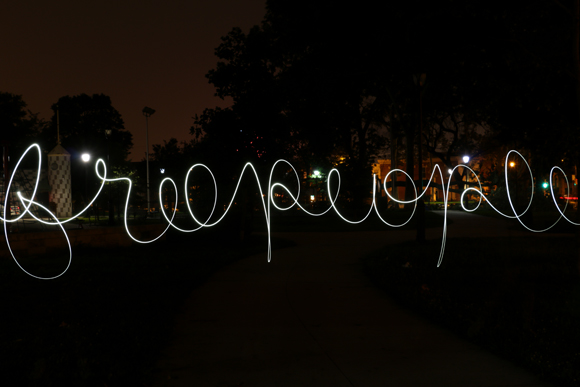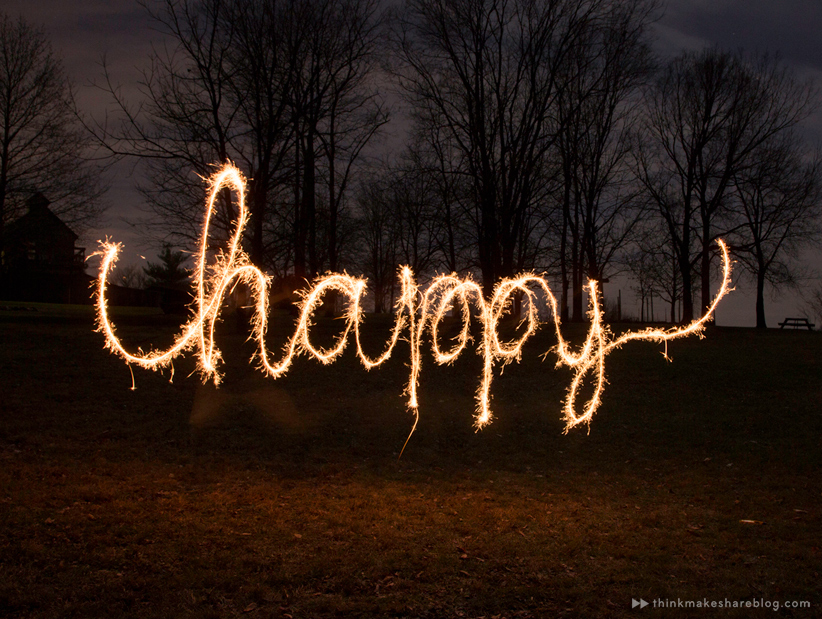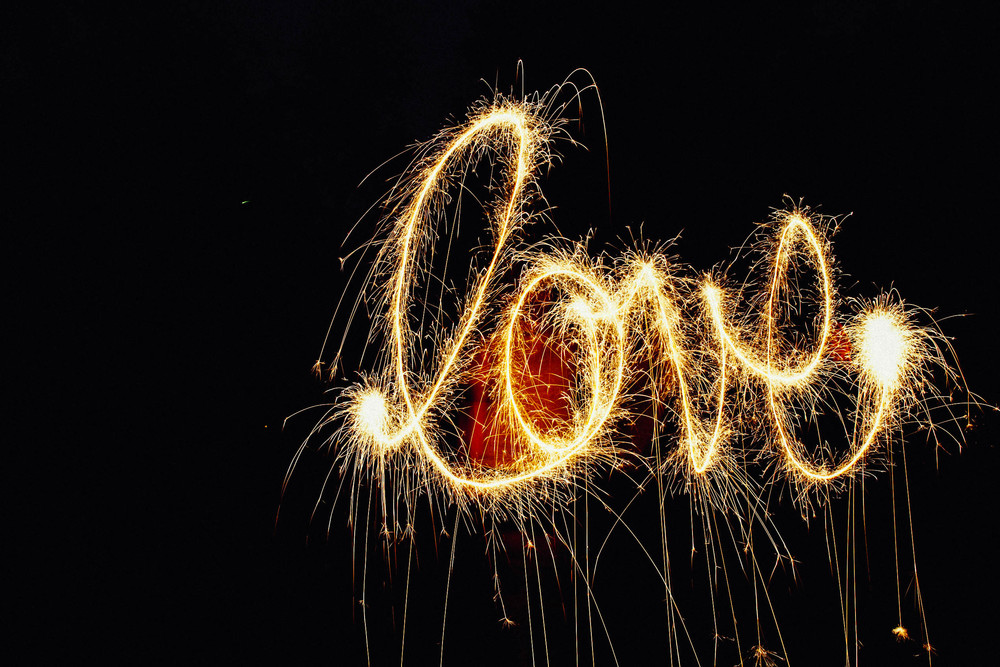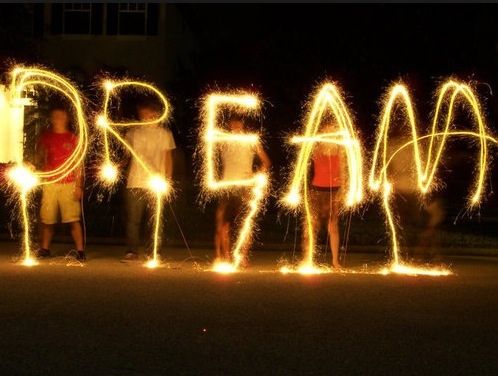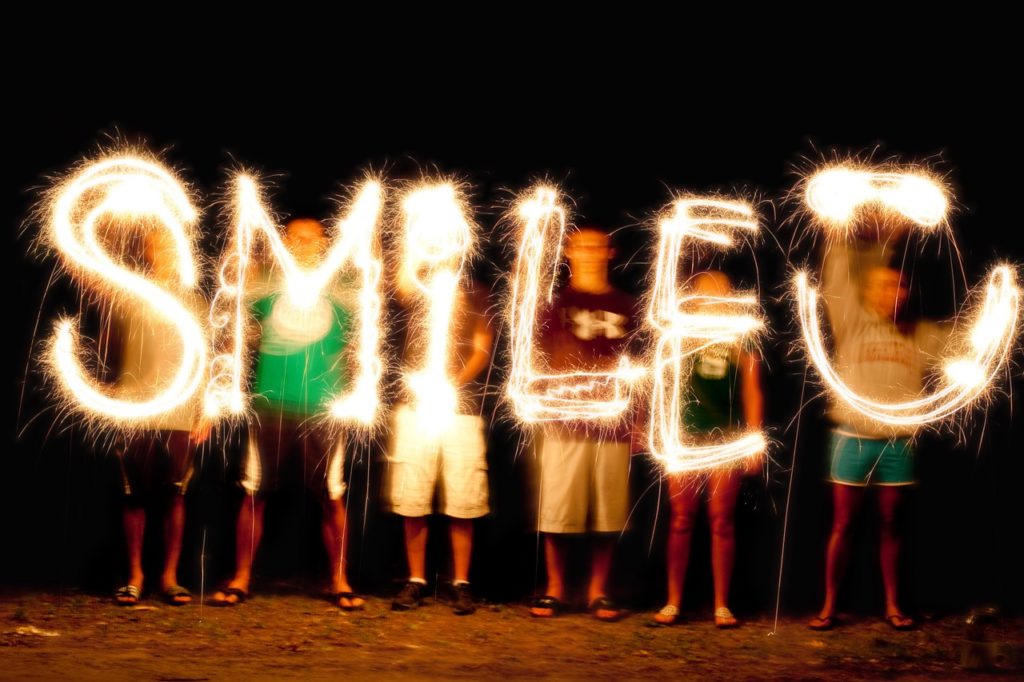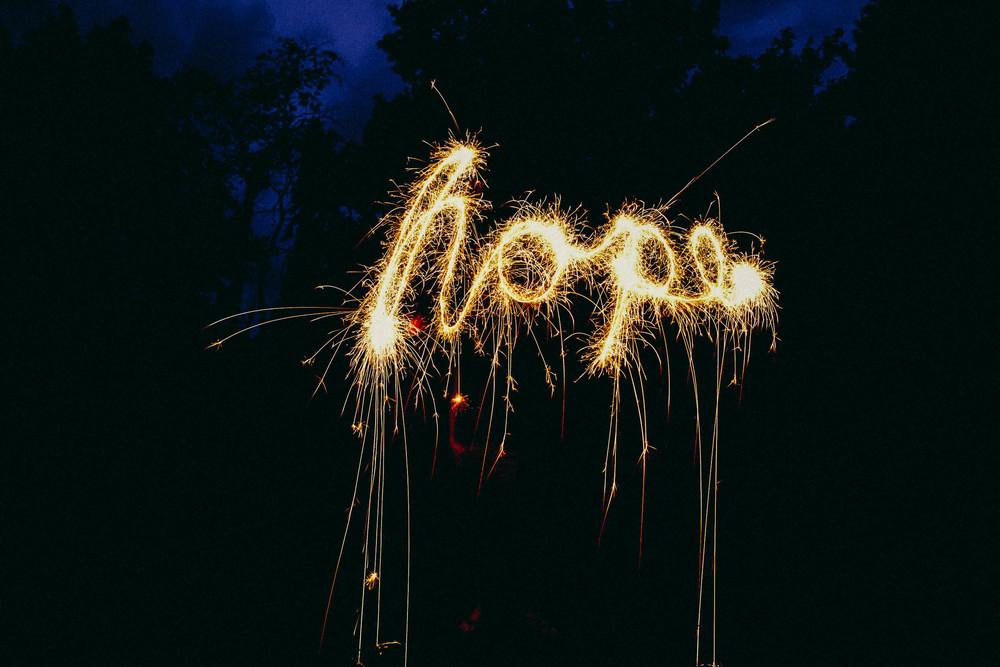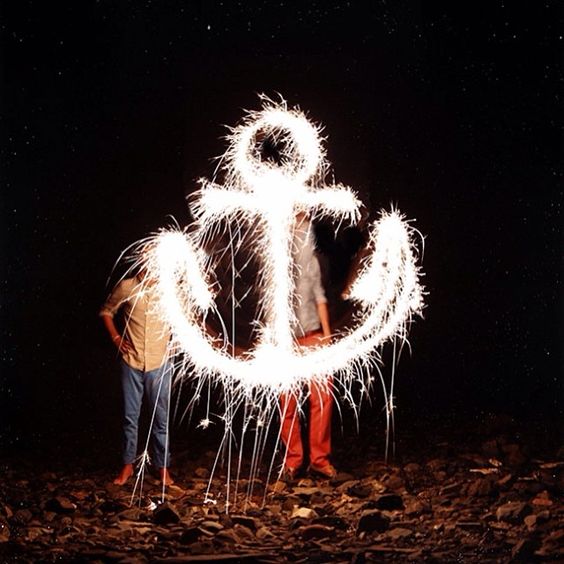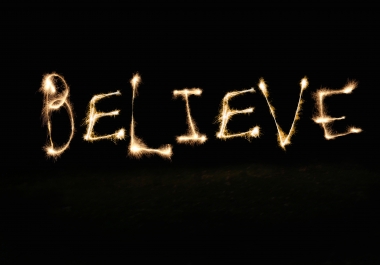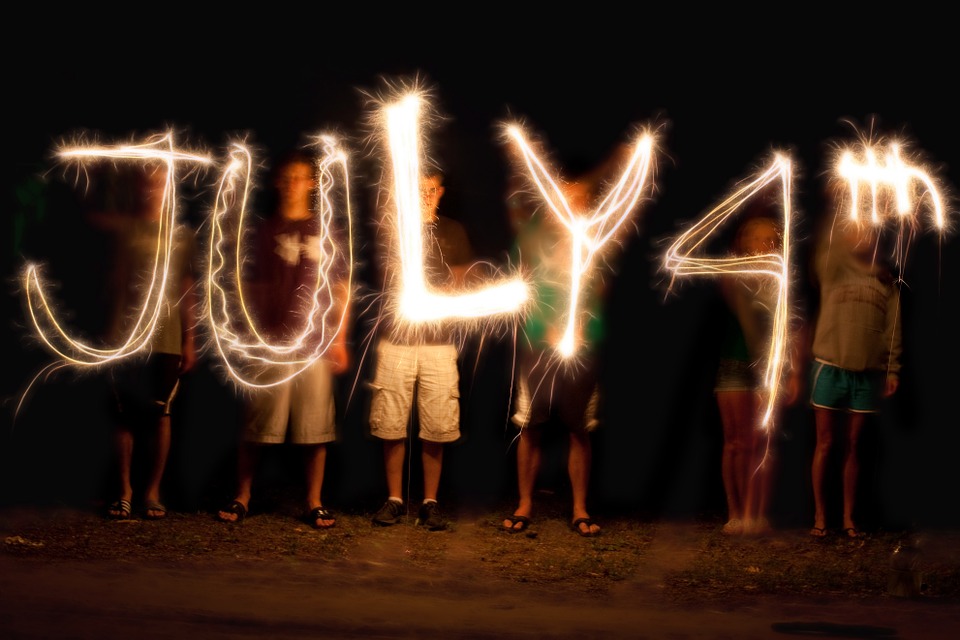 For some more inspiration, check out these Fourth of July posts published previously on the blog – 'The All American Cocktail" and "Fourth of July Fashion". Happy Fourth of July!
Image Credits: 1, 2, 3, 4, 5, 6, 7, 8, 9, 10